Bedding is a large category found in all departmental stores. It comes with different textures, colors, design and fabrics. What bedding is best? So we would discuss about each one whether it is pillows, linens, duvet covers, bedding sheets or insert. Our list helps you out to choose perfect bedding for your bedroom.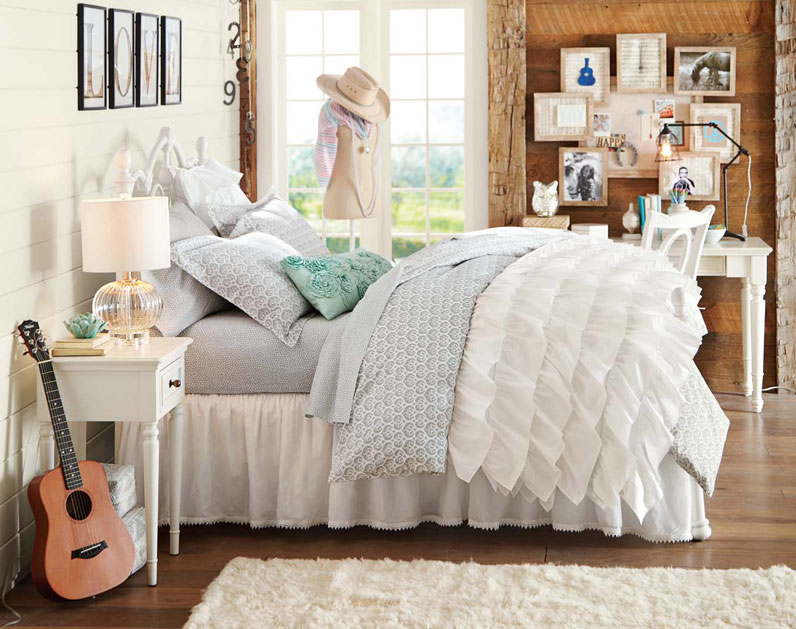 Sheet: It is a top flat sheet and separate your bedding set from comforter and quilt.  It is quite popular and widely used in North America. Although, in other countries duvet covers are used.
Mattress Sheet: It is bottom  or fitted sheet with elastic that is used to cover your mattress. If you are thinking to buy a fitted sheet then measure size of your mattress then visit marketplace to buy bottom sheet.
Bedspread: It is quite similar to a coverlet. It is thin sheet which covers entire bed and sometime it the length of it touches the floor. It comes in different fabrics cotton, wool, polyester.
Blankets: They are most commonly made of cotton, wool, microfibers plus to add warmth. Many people use blankets with comforter, quilt or duvet set.
Duvet: It is quite similar to comforter. But it requires a duvet cover. But comforter doesn't need of it.
Duvet Covers: To protect duvet, a duvet cover is required. It has tie closure or button closure so you can insert duvet or comforter into it. Duvet covers comes in different colors, designs and sizes so choose duvet covers according to duvet size and pick your favorite colors that suits with bedding and room interior.
Comforter: A comforter is a bed cover stuffed with fibers or down for warmth, and then sewn together on all four sides.
Bed Pillows: They are also called sleeping pillows. They are rectangular pillows those are used for head rest while sleeping. They comes in three sizes standard, queen and king.
Coverlet: A coverlet is a decorative fabric covering that does not touch the floor and normally does not cover the pillows. Woven coverlets and quilts fall into this category.
Decorative Pillows: These are small pillows to accent your bedroom. Decorative throw pillows comes in different shapes, sizes and colors to decorating your bedding set.
Bolster Pillows: More often, they are used as decorative pillows. You can use them as a support while reading on your bed. They comes into different sizes.
Throws: They are used to add extra warmth at the foot of the bed. They are smaller then standard size of blanket. Throws are also used to wrap at shoulder in winter season and also used on sofa and chair to add warmth.
Bed Skirts: It is decorative accessory which makes your bed beautiful and hide bed box. It covers areas from mattress to bottom of the box. They comes in different colors, texture and fabrics to decorate bedroom space.
Pillow Covers: Pillow case is used to protect a insert. It has one side envelope or zipper closure to protect pillow insert. Pillow cases come in different designs, colors that add pop up of colors to your bedding. Change pillow cases into 10-15 days to avoid skin irritation.
Check bedding collection: mandala bedding collection ; mandala duvet set ;  throw pillow covers