The stress in our day to day should remind us to take a little time to nurture the romance in our lives. Don't confine the romance in your life to just that one day, however. Create a romantic bedroom space! This can seem to be a daunting task if you're on a tight budget. Never fear, here are some great ways to punch up the sizzle in your bedroom.
1. Paint your room a rich, luxurious colour to comfort and calm. Paint can go far to upping the cozy factor in your bedroom!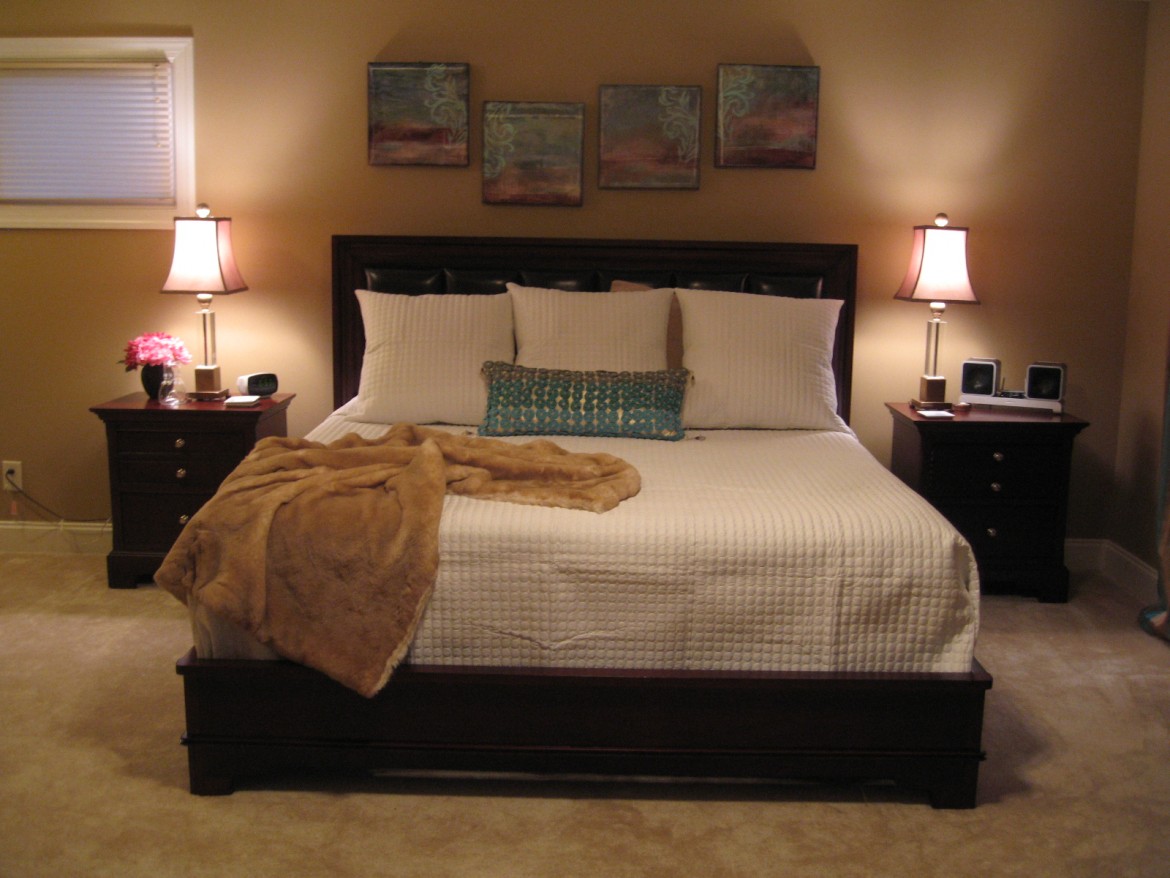 2. Purchase several yards of a gauze or net fabric from your local fabric store, and make your own romantic canopy. Screw eye hooks into the ceiling at each corner of the bed, and draw the fabric through so that it drapes near the ground, overhead, then down again. Repeat on both sides of the bed. The same romance as a four poster, for just a few dollars! Or just add some romantic dust ruffles and shams!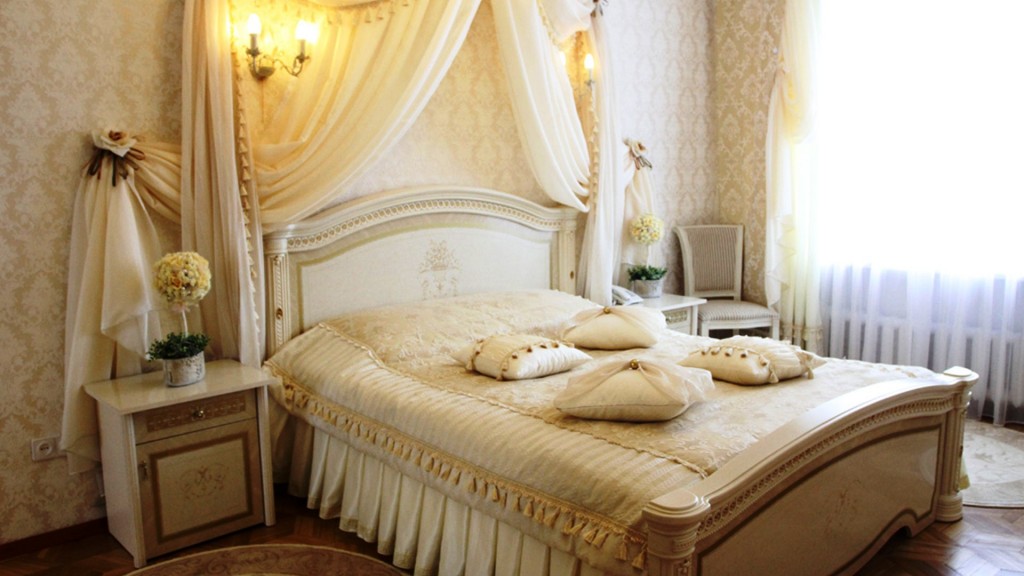 3. Bring scent into your room with potpourri, incense, or candles. Try to pick a scent your spouse will enjoy also. Sandalwood, patchouli, and woody scents are all compatible for both sexes, and make a romantic bedroom a special space.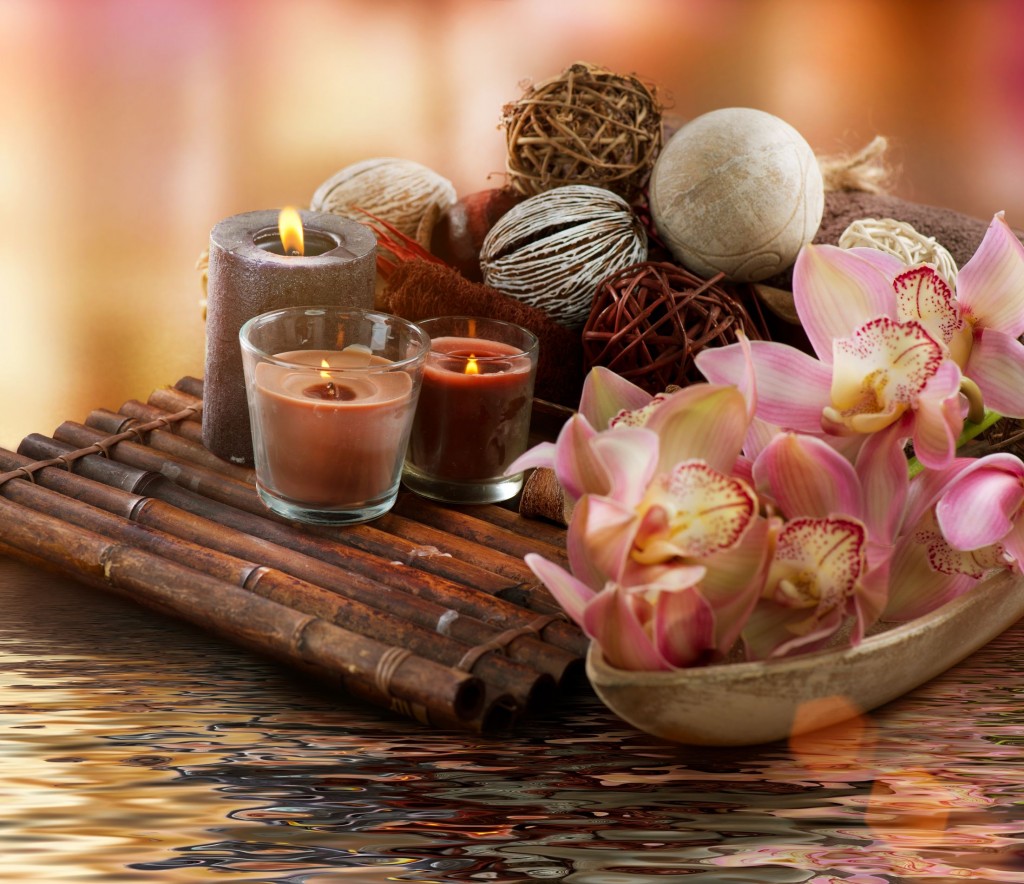 4. Add a few drops of your favorite perfume to your linens before making the bed…a sensual reminder of who inhabits it! (Remember, just a few drops, don't overdo it!)
5. Try a DIY home decorating project like our contemporary upholstered headboard. Learn to paint a fabulous piece of art, sew some curtains or a new duvet, or just clear out the clutter. Putting some of yourself in your bedroom decorating can be the most romantic plan of all!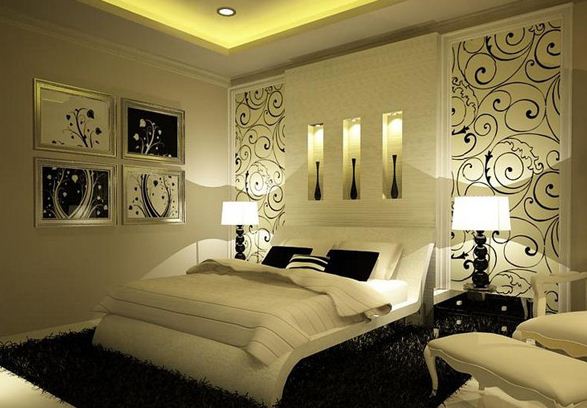 Remember, you spend a large amount of time in your bedroom, take a little time to create a romantic bedroom haven for you and the one you love.
More inspiration!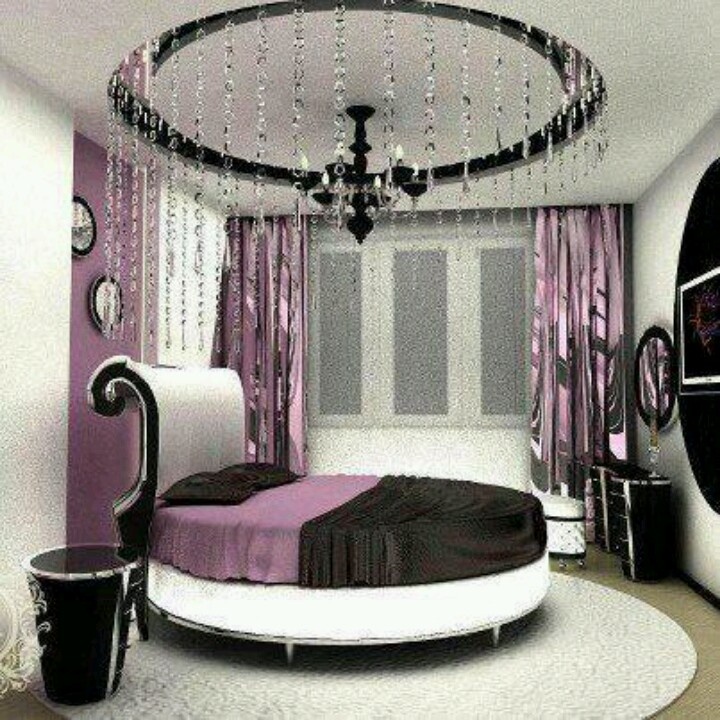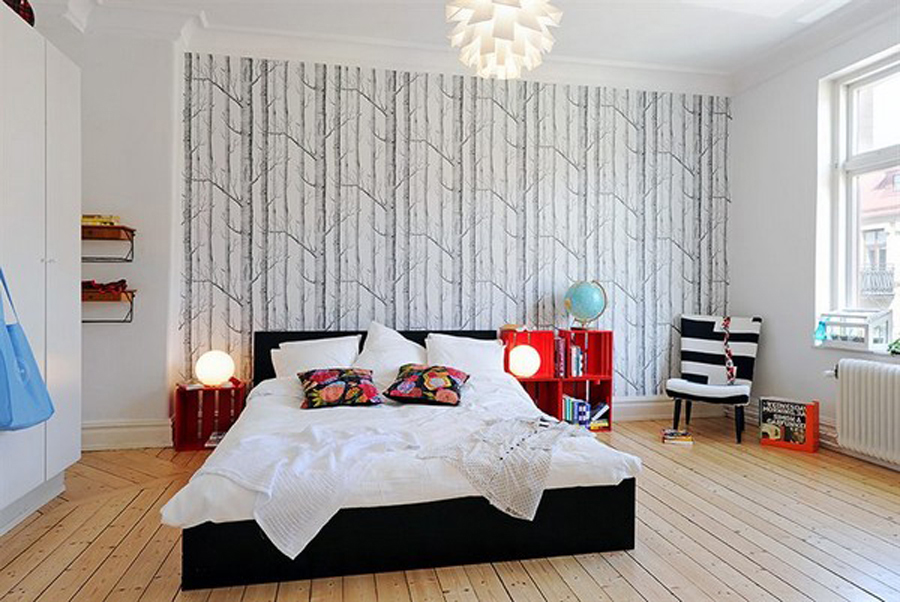 Add wall decal at background of bed that makes room more specious. Use some boho accessories in home furnishing just shown into picture kantha pillows. Put some chair and table on the side of bed that makes room more practical and romantic.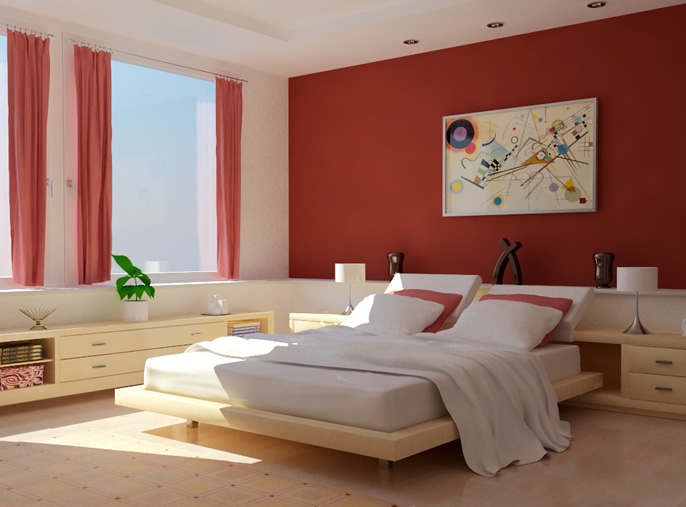 Choose color wisely and red is attractive and romantic color. Use some light color painting, wall tapestry to add beauty to room.