Staying in a luxury 5 star hotel always remains memorable moment. We live in a room which has state of the art infrastructure and rich and peaceful environment. Here we share some tips to make your bedroom more comfortable, modern and most inviting area that makes you feel like luxurious hotel room.  A premium quality cotton sheets and pillows that gives comfortable night sleep.
Bedding is a quite essential accessory to decorate bedroom interior with multi colors and patterns. You need to focus on color to decorating your bedroom.
Colors of pillows
Duvet Covers
Bedding Throw Blankets
You need to select colors of bedding, throws and pillows that suits with colors of wall art, headboard of bed or wall paper which is behind of your bed.
Pillows:
Pillows play vital role to give luxurious look to any room. Hotels use too many pillows but they keep balance between throw pillows and bed pillows. Most of hotels use cotton pillows into white colors. But you can choose any decorative pillow according to your comfort level. When decorating bedroom to give a look like a hotel, you need to choose some modern and bold color pillows and few white pillows that create modern ambiance. You can add few 16 inch, 18 inch and 20 inch throw pillows with euro sham size pillow (20X30 inch size pillows). If you are comfortable with bloster, you can use it to your bedding.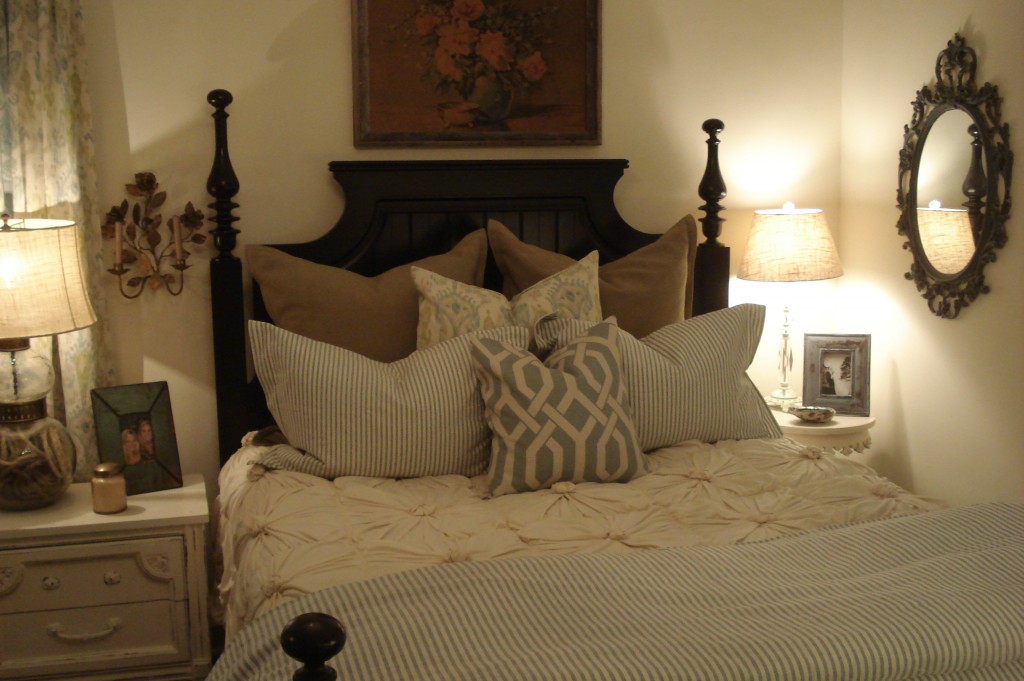 Sheet:
Hotels always take care customer's comfort level to retain more customers so most of 5 to 7 stars hotels use premium quality 300 count cotton sheet that is more comfortable and these sheets comes into reasonable price than higher threads counts. If you have noticed, most of hotels prefer white color cotton sheets because customers love this color. Add this sheet to your bedroom to give high level comfort and luxurious look to bedroom.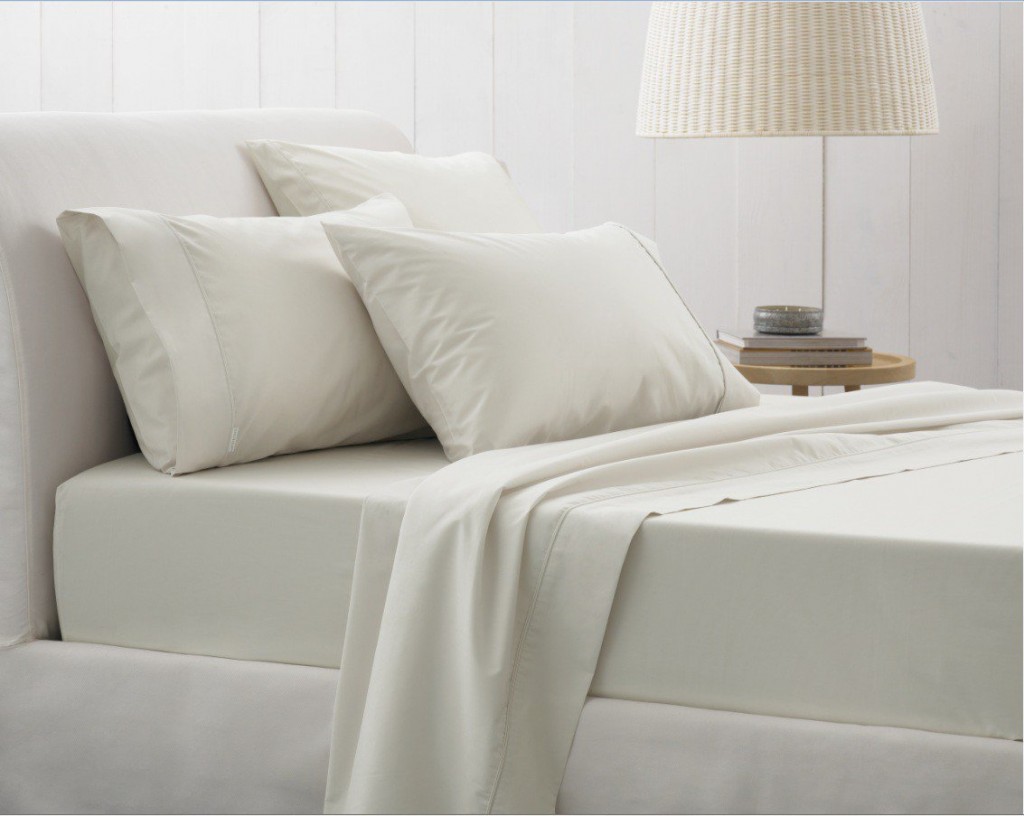 Mattress:
Matters give comfortable night sleep so pick premium quality mattress from market that give inviting look and feel. Add a feather bed or memory foam mattress pad under coverlet.
Bed cover or comforter:
A down comforter is a practical and luxurious bed cover choice.  Down is fluffy and perfectly insulating during summer or winter, making the investment in down feathers worthwhile.
Personalize your comforter with a quality duvet cover. And for warmer months where you'd rather not have the extra insulating layer, go with a light quilt instead of a down comforter.
Throw Blanket:
A throw blanket has become a popular addition to dressing up your bed. It's a great extra layer when you're feeling cold, while adding a contemporary design element to finish your bed. Fold and place your throw blanket as a runner or stripe for a designer look.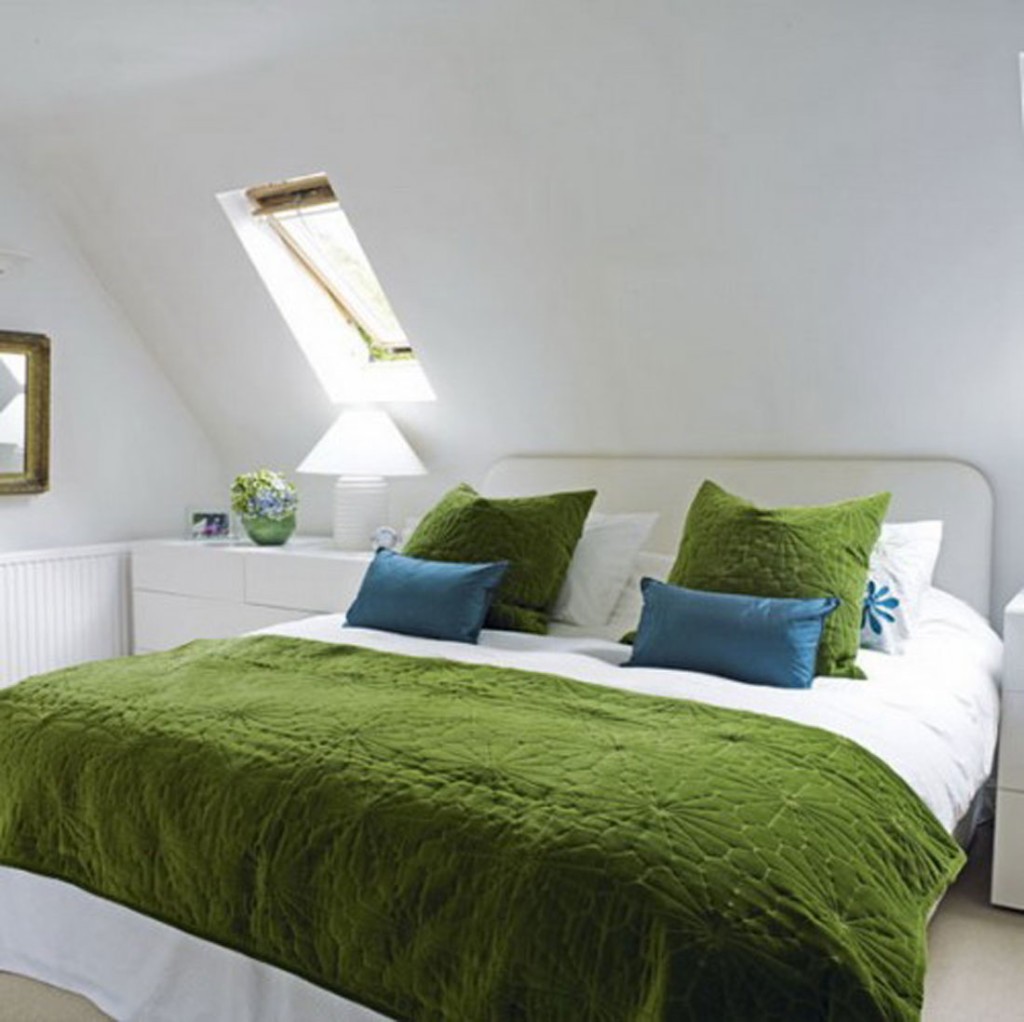 To give hotel style look to your bedroom, you need to add some more accessories into your bedroom. 
Window treatments:
Don't just settle for cheap pre-made curtains. But if you find one that fits your bedroom then go for it. But then again, it is always better to have a custom made curtain. Buy a fabric that you like or that would match your bedding and sew a curtain. If you can't sew, hire a seamstress to make a beautiful curtain. There are different curtain designs and it would be nice if you choose a design that will bring in the luxurious of a hotel curtain! Choose the good type of fabrics too.
Lighting:
Feeling romantic? Want to settle in with a good book? Give yourself the option to set multiple moods with a few different lighting schemes. Start by installing recessed lighting over the bed, in the sitting area and over the dresser. Place each area on its own dimmer so you can light them separately. Then add in a few table lamps or even a desk lamp (if you have a work space). Mix and match to fit your mood!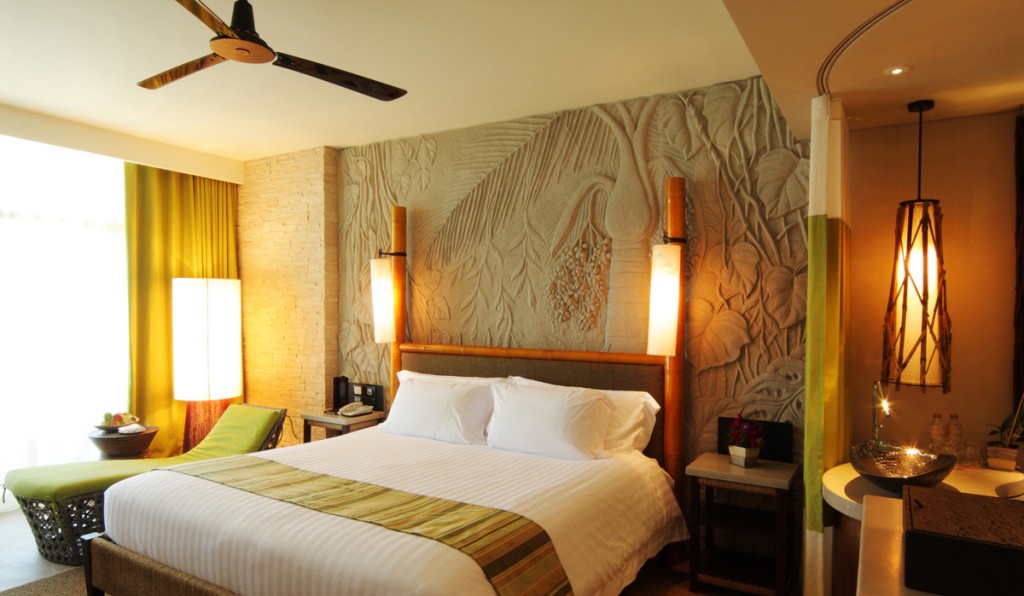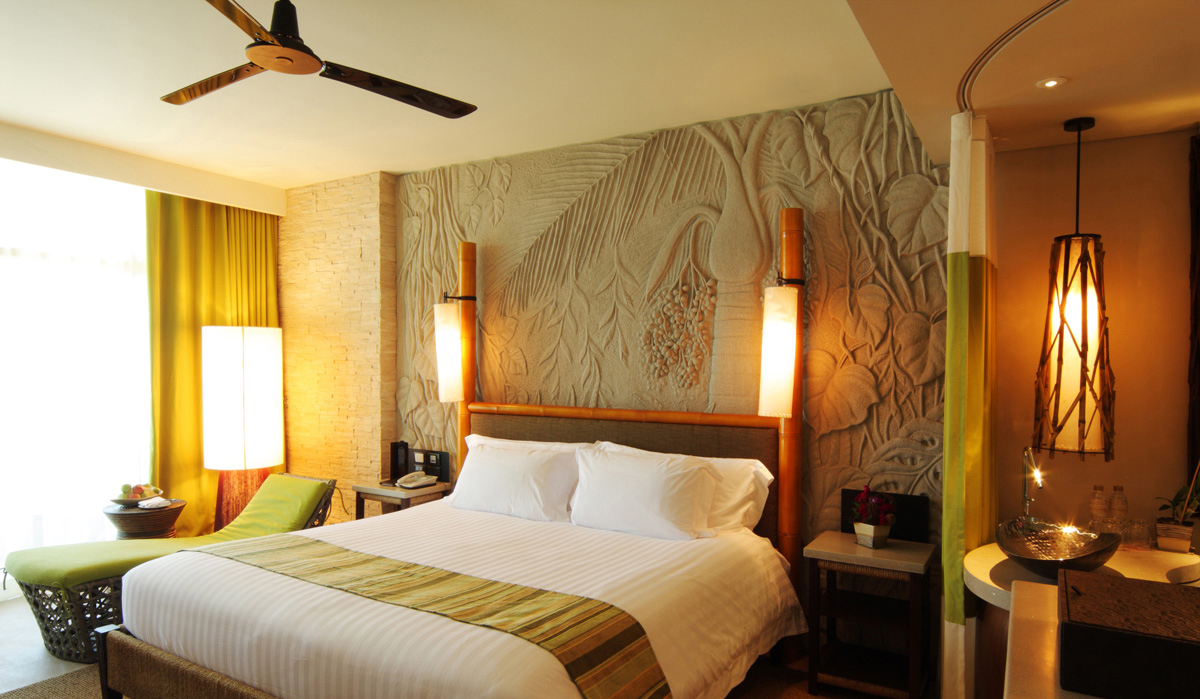 Sitting:
You don't always want to kick back on your bed (that plush bedding you invested in makes fighting off sleep a losing battle). That said, if you have the space, create a whole separate sitting area. A pair of cozy chairs and a side table should do the trick. Or you can keep it simple with just a single, elegant chaise lounge. If a work space is more up your alley, install a small desk and a chair — just don't let it become an area where you let things pile up.
Add a Rug:
If your room homes hardwood floors, invite a room rug, specifically a Turkish or Oriental, to promote old-world charm. If space allows, add a seating area next the rug to enhance the quaint hotel look. Even if the room is carpet, adding a rug enhances the homely feel.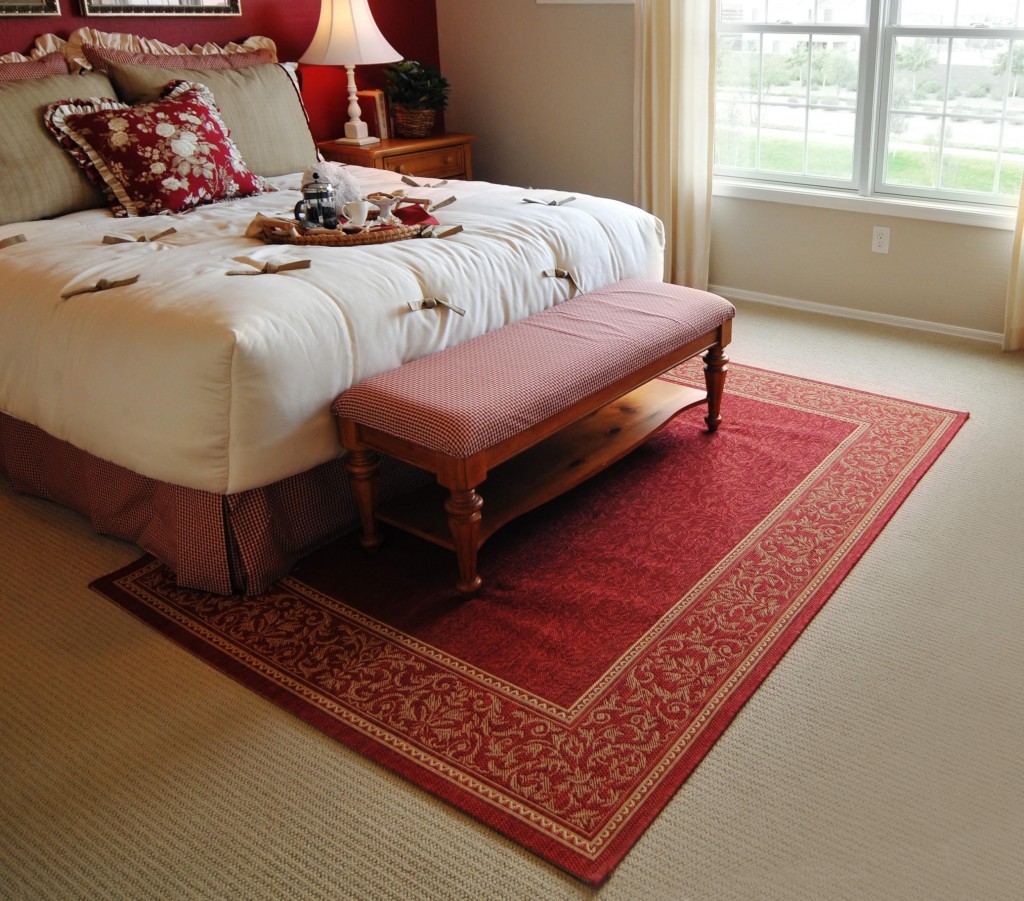 Artsy up the Room:
Choose art that distinguishes your interests and flares. Whether its an ancient Chinese painting or a modern day city photograph, hang a piece, or two, above the bed's headboard. Decorate the nightstand with a pleasant coffee book, bouquet of flowers or crystal carafe. Avoid the "dorm room" theme tapestries, which over decorates with too many photographs or pieces.