If you are looking for boho duvet covers for your bedroom area then you have arrived right place. We have introduced mandala duvet covers as we've heard a lot of interest from our customers for mandala bedding. So we have introduced mandala designed bedding as the newest product in Royal Furnish lineup. We've come up with number of designs mandala or medallion, ombre, elephant and many more in duvet covers. It is reversible bedding duvet cover and size is 90″X 84″inch. We are offering duvet cover with two matching pillow covers that makes a perfect bedroom.
These lightweight cotton duvet covers are soft and featuring medallion design in center. Loops on edges offers simple assembly for easy care. You can do machine wash with cold water on gently cycle with mild detergent. But to keep beauty for longer , you should dry clean to it. We have only duvet covers; we don't sell insert for it.
We encourage you to please take your time to review our mandala duvet covers.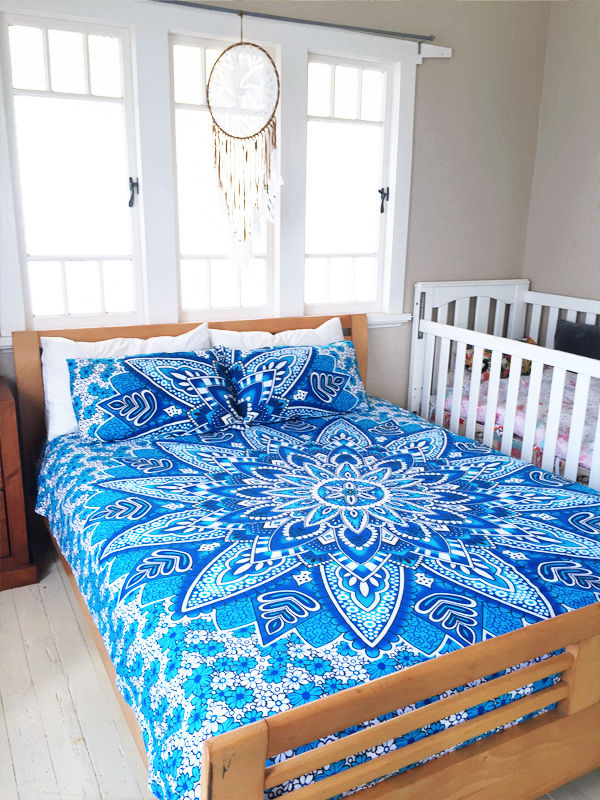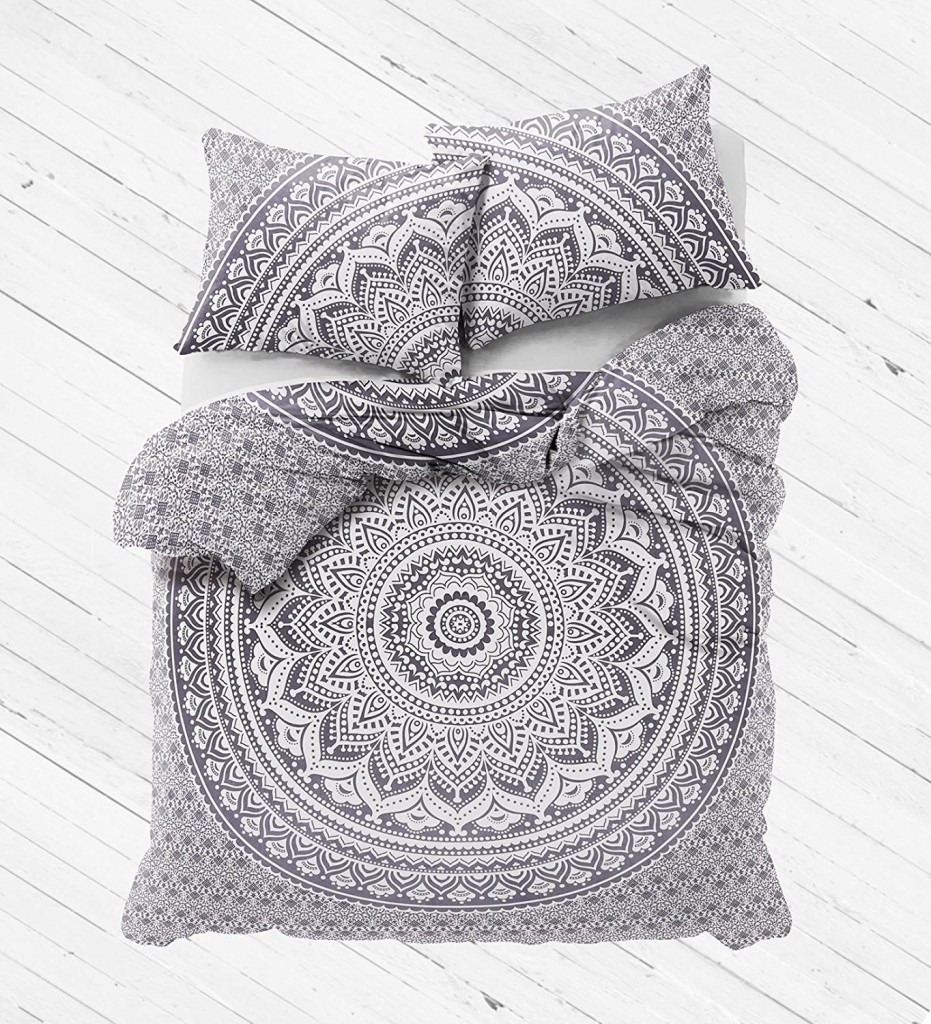 Pink Purple Queen Medallion Mandala Duvet Cover with Set of 2 Pillow Covers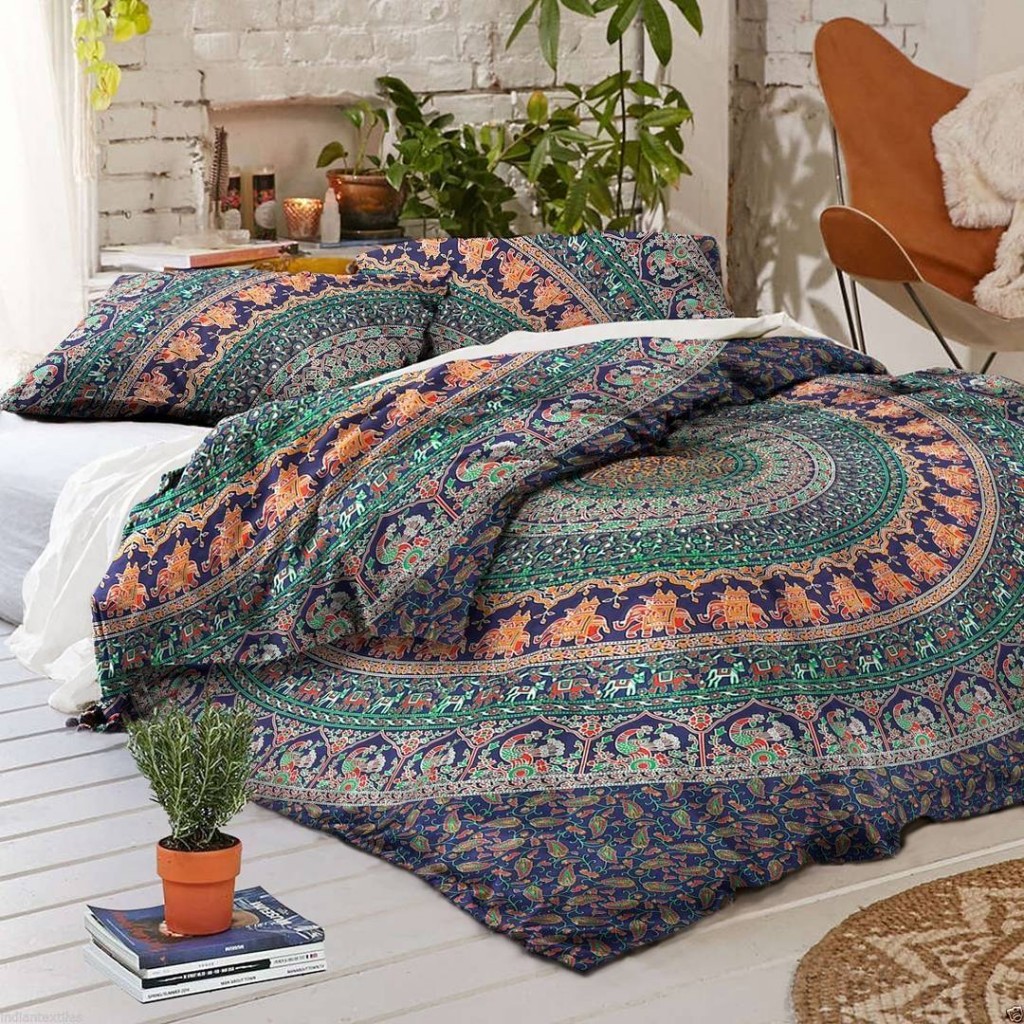 Blue Multi Jumbo Medallion Boho Bedding Mandala Duvet Cover Set with 2 Pillow Cases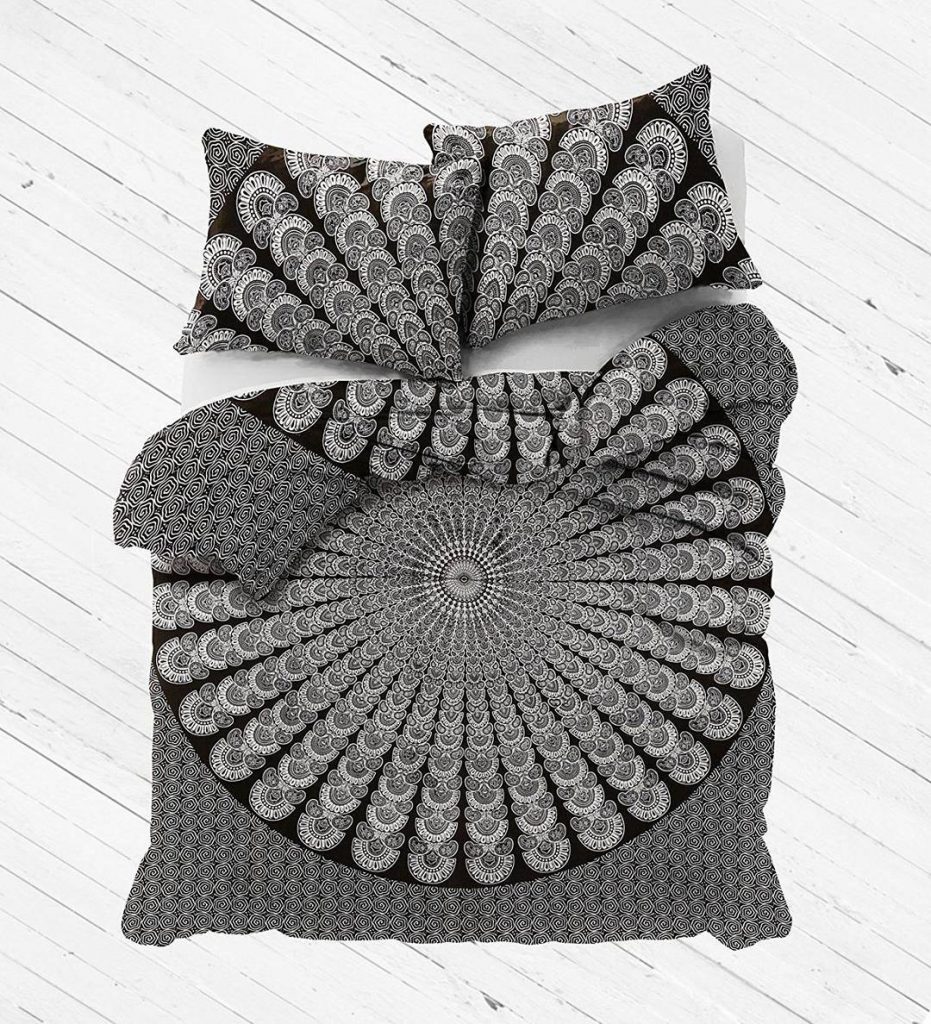 Black & White Queen Boho Bedding Mandala Duvet Cover Set with 2 Pillow Shams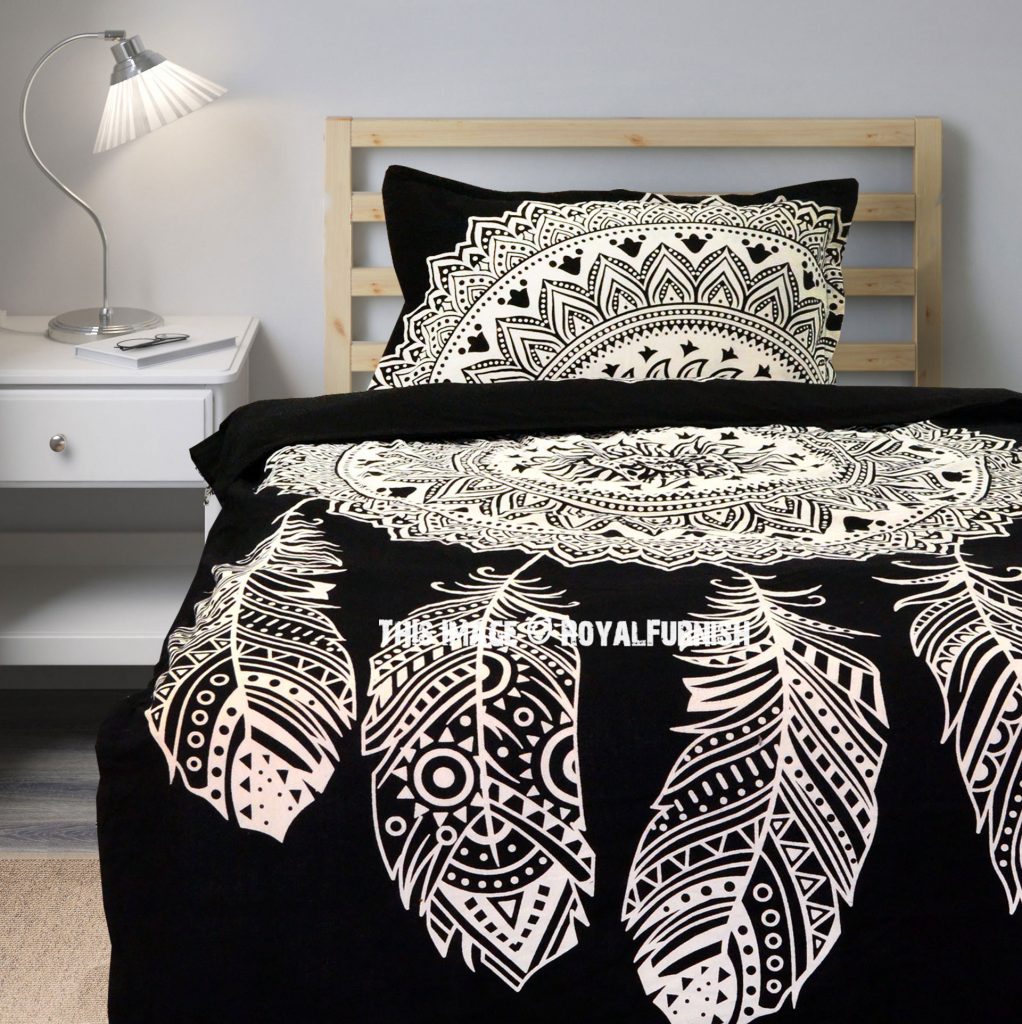 Black & White Dream Catcher Mandala Duvet Covers with Set of 2 Pillow Covers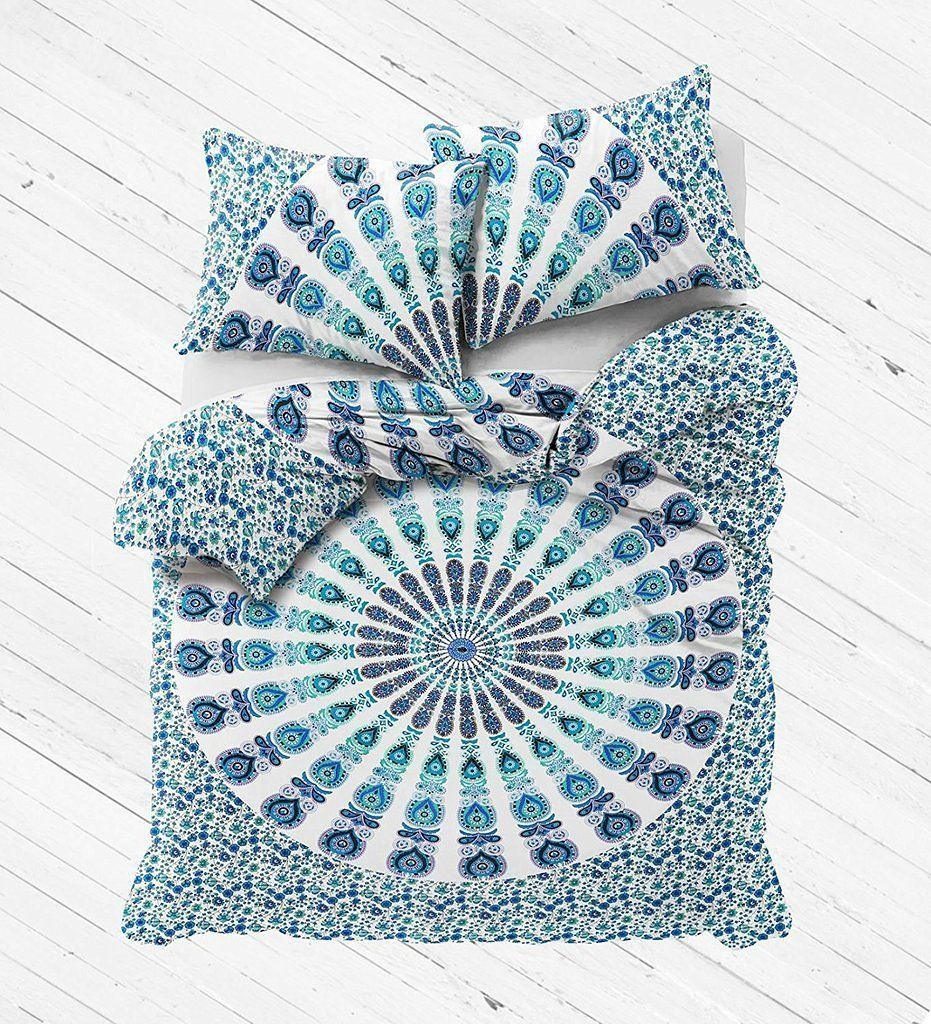 White & Blue Reversible Peafowl Mandala Duvet Cover with Set of 2 Pillow Covers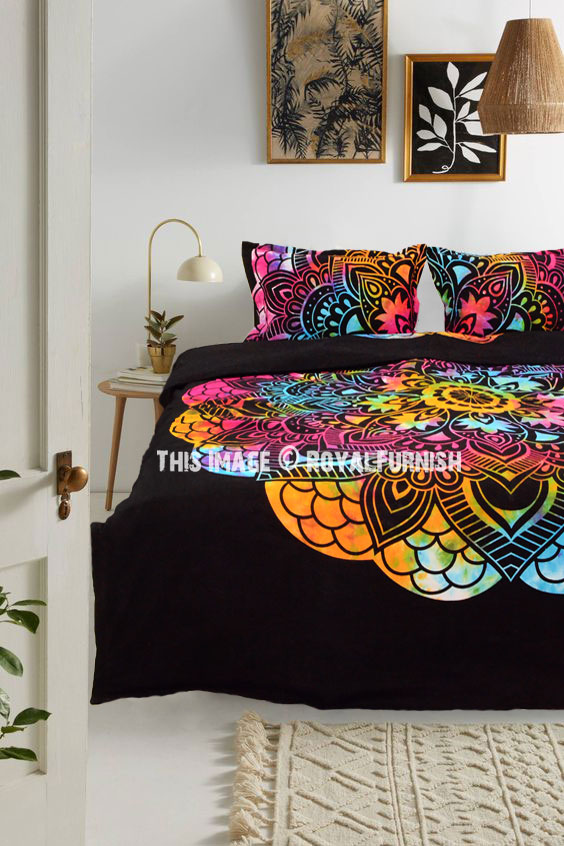 Black Tie Dye Oregano Mandala Duvet Covers with Set of 2 Pillow Covers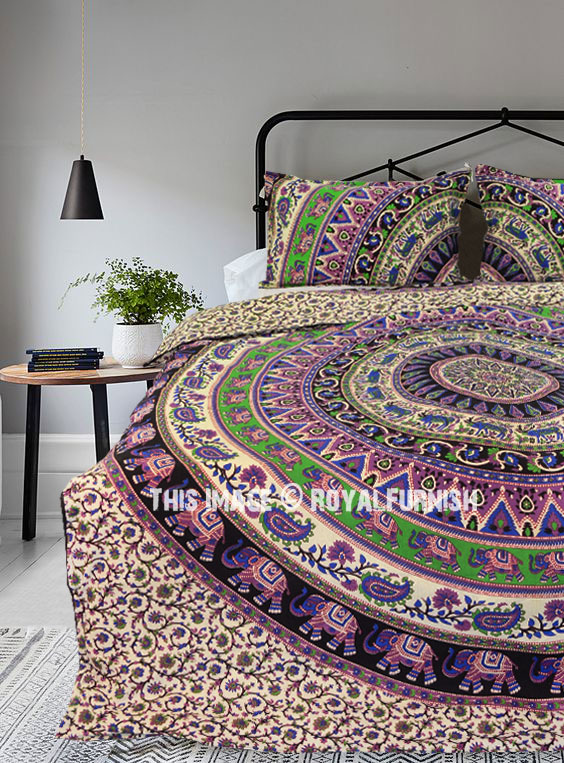 Multi Elephants Ring Teen Boho Bedding Mandala Duvet Cover Set with 2 Pillow Covers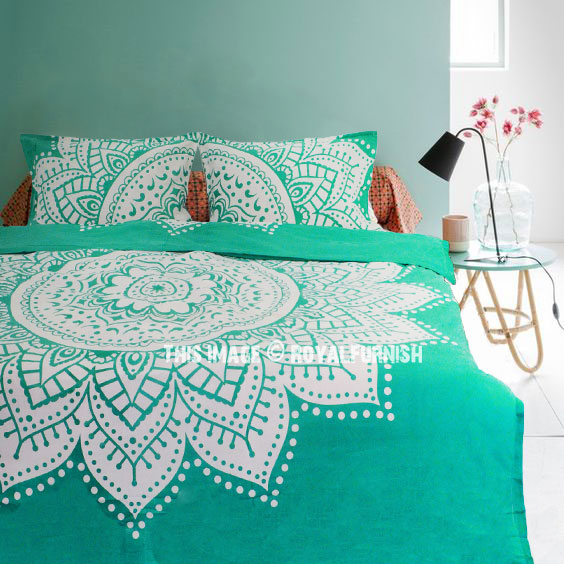 Sea Green Dreams Rangoli Mandala Duvet Covers with Set of 2 Pillow Covers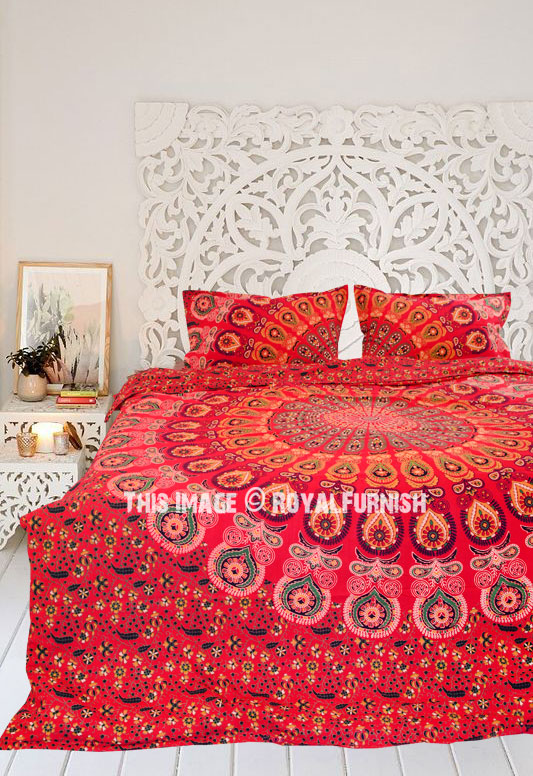 Vibrent Red Plum and Bow Dev Mandala Duvet Covers with Set of 2 Pillow Case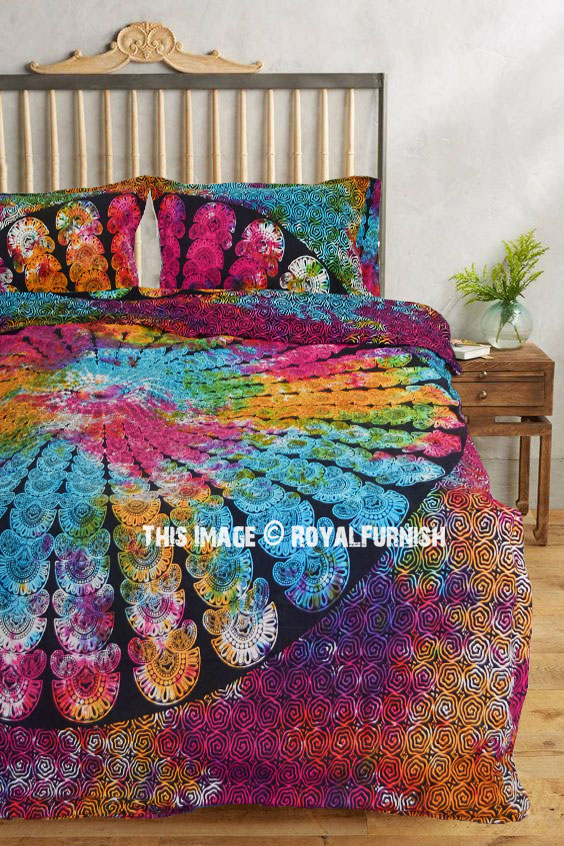 Multi Tie Dye Pankh Round Mandala Circle Duvet Cover with Set of 2 Pillow Shams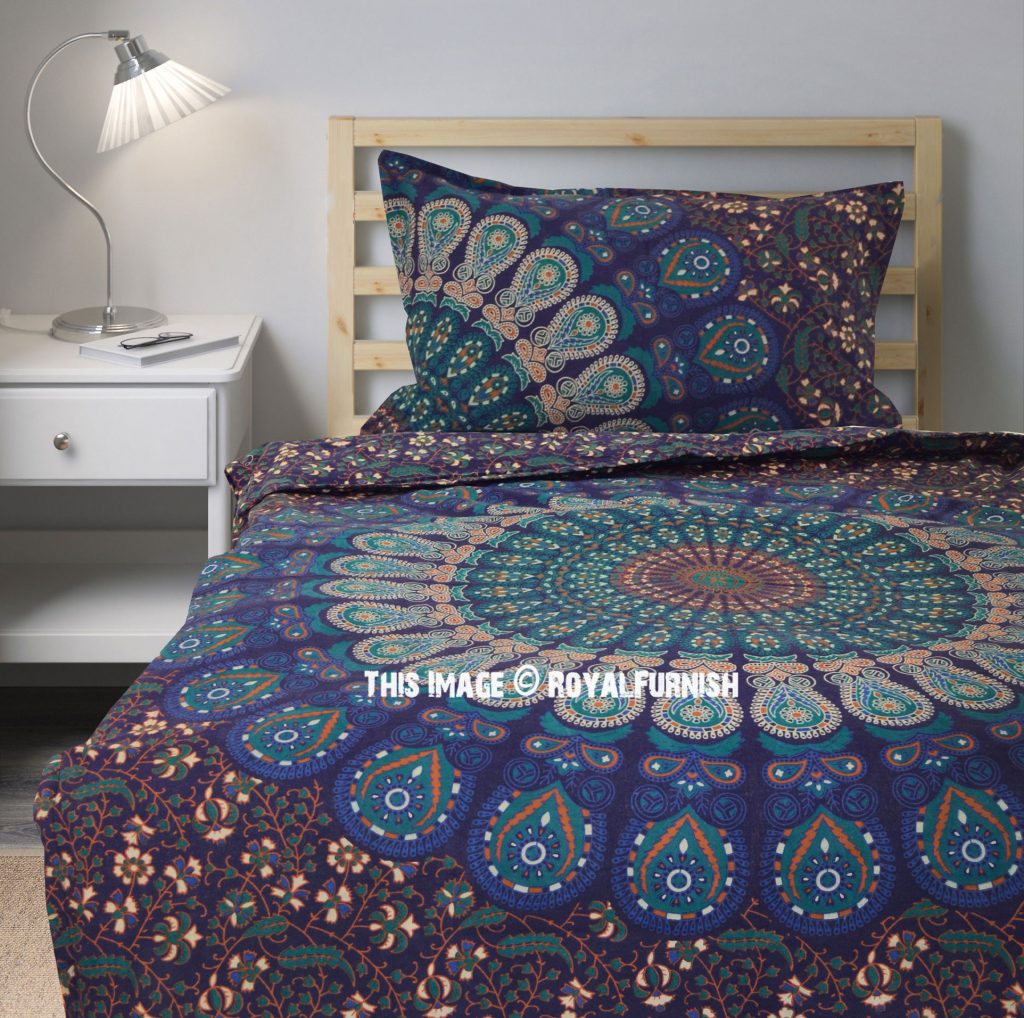 Boho Blue Twin Size Peafowl Mandala Bedding Duvet Set with One Pillow Cover
Save