It can be difficult task to decor your bedroom. But only using few steps your master bedroom will become truly relaxing space.  Most important aspect it doesn't matter whether you are creative or not. People can dream of their royal master bedroom in fewer budgets.  Walls are wider space into the bedroom those help you in converting your bedroom space into dream world with putting little efforts. Tapestries wall hangings are good decorating art of piece to revive entire look of bedroom. Here we share some picture how can you decorate bedroom with few tapestries.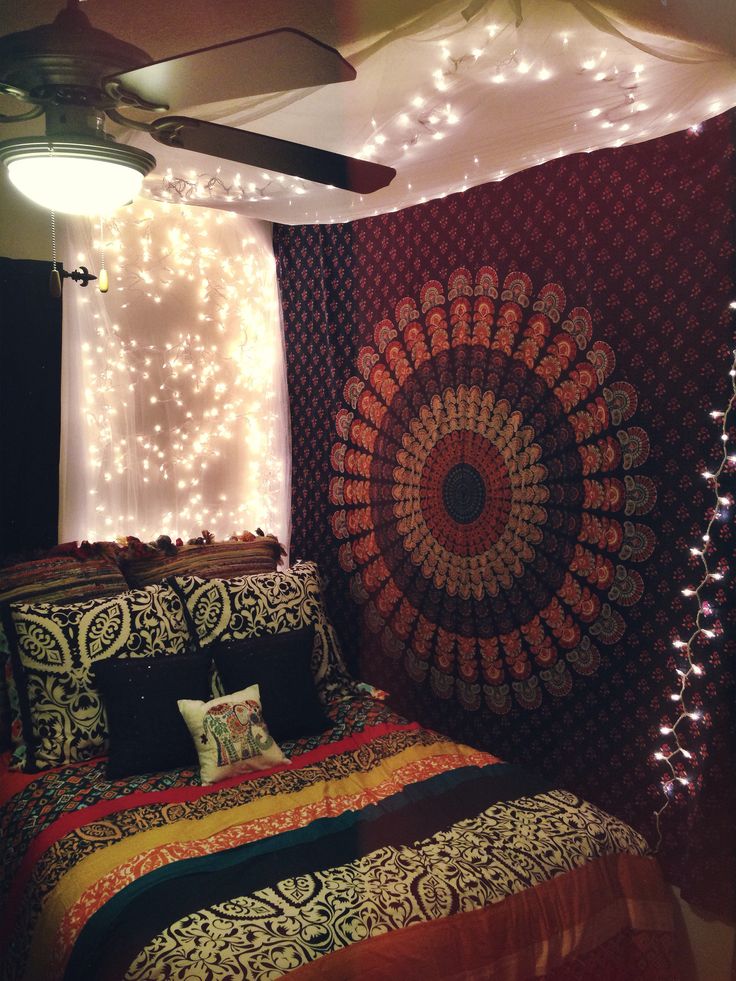 (Source:Pinterest)
Hang floral mandala tapestry on left side the wall and decorating with some lights.
Get This Item: Dorm Decor Tapestry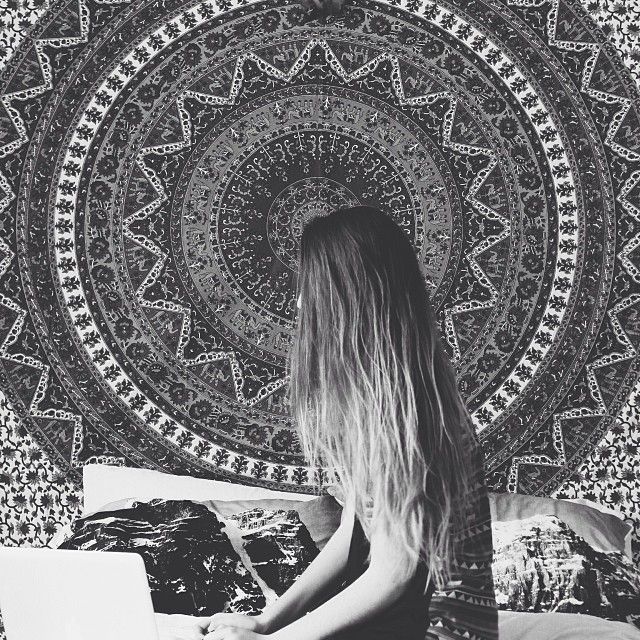 You can hang a tapestry on headboard of the bed that will make attractive of your room.
Get This Item: Bohemian Hippie Tapestry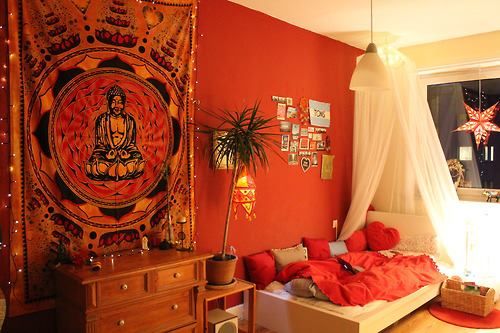 You are searching peace add buddha tapestry on bedroom wall. Pick tapestry which fits with bedroom wall color.
Get This Item: Brown Buddha Tapestry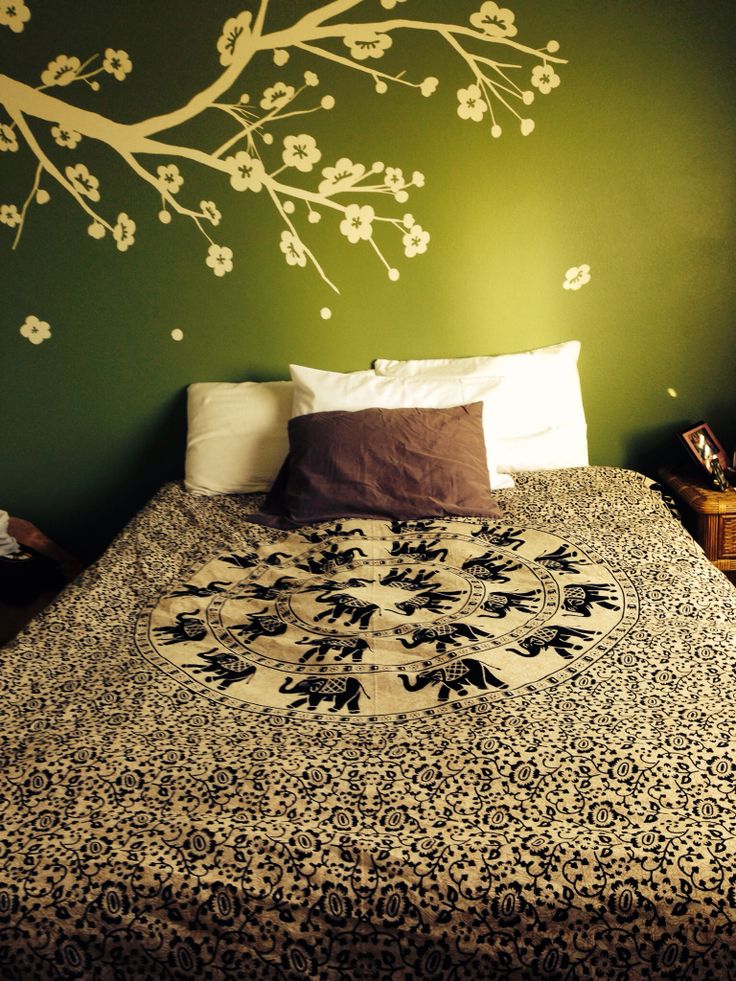 Use tapestry as a bedspread if you wall decal into your bedroom.
Get This Item: Elephant Mandala Hippie Wall Hanging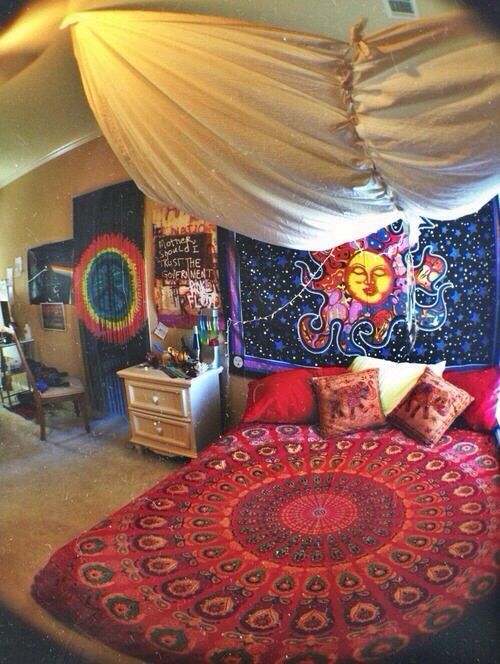 Use mandala tapestry as a bed cover and hang a sun tapestry on front of the wall. You can use some elephant embroidered pillow into your bedroom as well.
Get This Item: Red Floral Hippie Bohemian Mandala Tapestry , Psychedelic Dreaming/Sleeping sun tapestry , Patchwork Embroidered Elephant Pillow Cover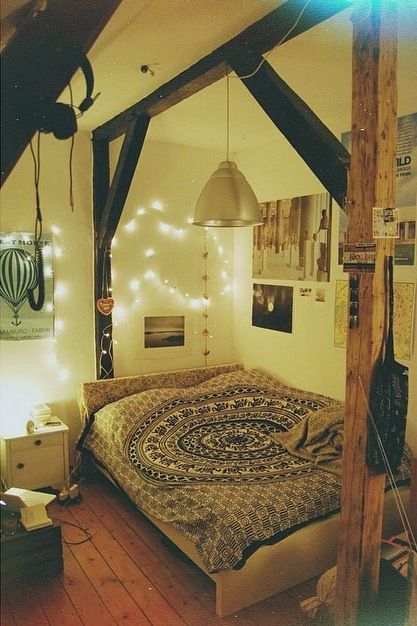 Get This Item: Black Big Elephant Mandala Hippie Wall Tapestry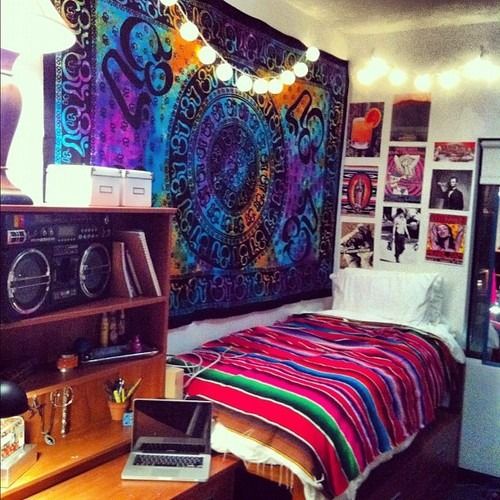 (Image Source: Tumblr )
Get This Item: Turquoise Small Celtic Hindu OM Printed Tie Dye Tapestry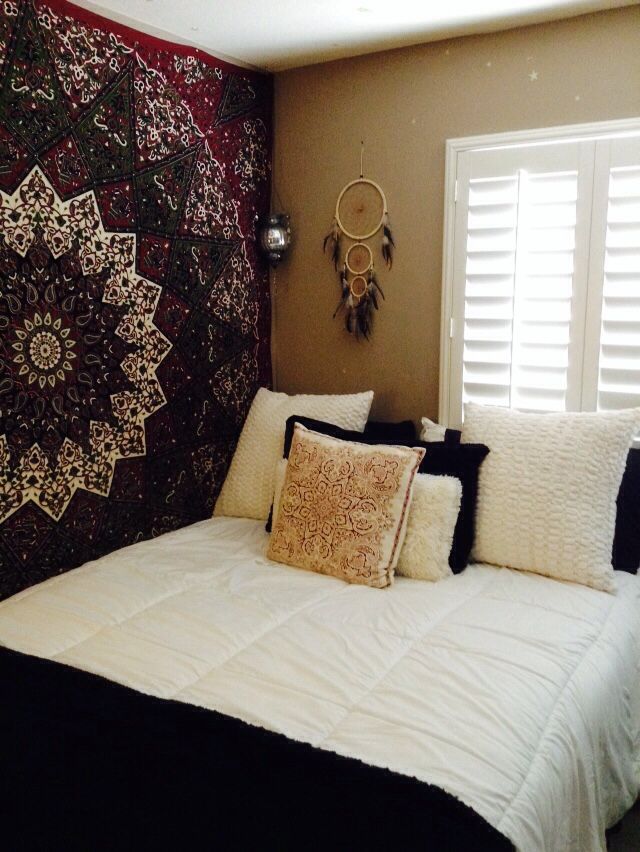 ( Image Source: Pinterest)
Get Tapestry:  Star Print Cotton Dorm Room Decor Tapestry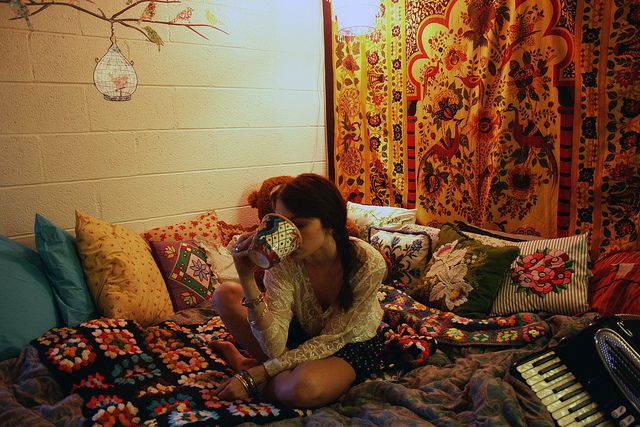 (Source: flickr )
Get Tapestry: Tree of Life Hippie Wall Hanging Tapestry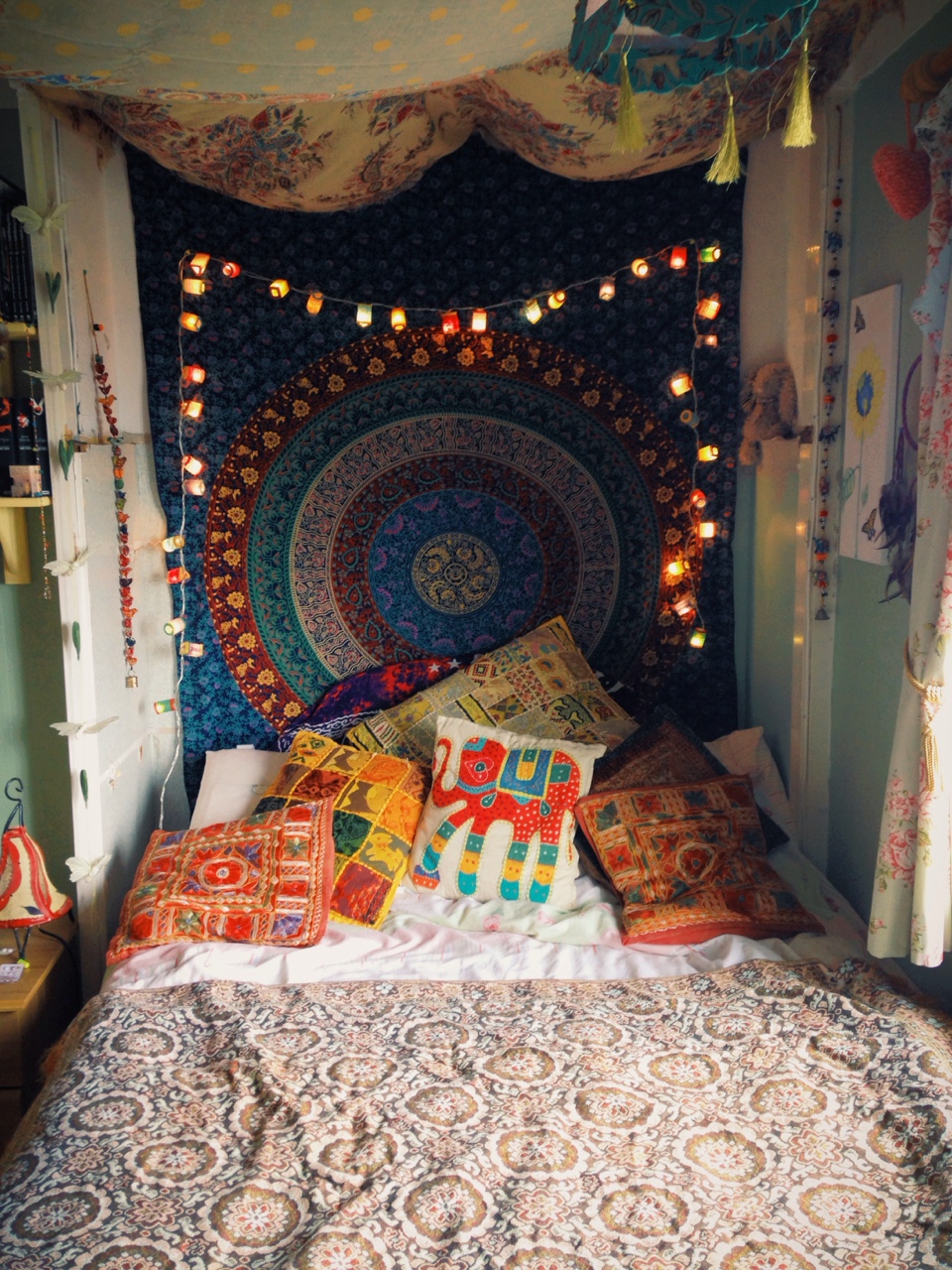 (Source: Tumblr)
Get These Items: Purple Hippie Mandala Psychedelic Bohemian Dorm Tapestry Bedding Wall Hanging , Indian Sari Patchwork Pillow Cover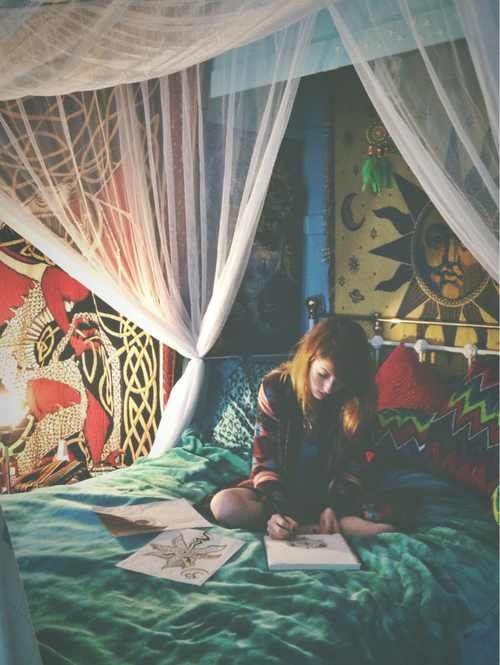 (Source: Tumblr )
Buy Sun Tapestry: Green Bright Sun Moon Hippie Tie Dye Tapestry Wall Hanging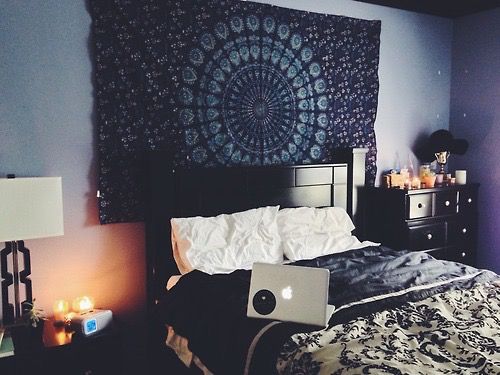 (Source: Tumblr)
Shop This Item: Blue Psychedelic Mandala Design Hippie Tapestry Wall Hanging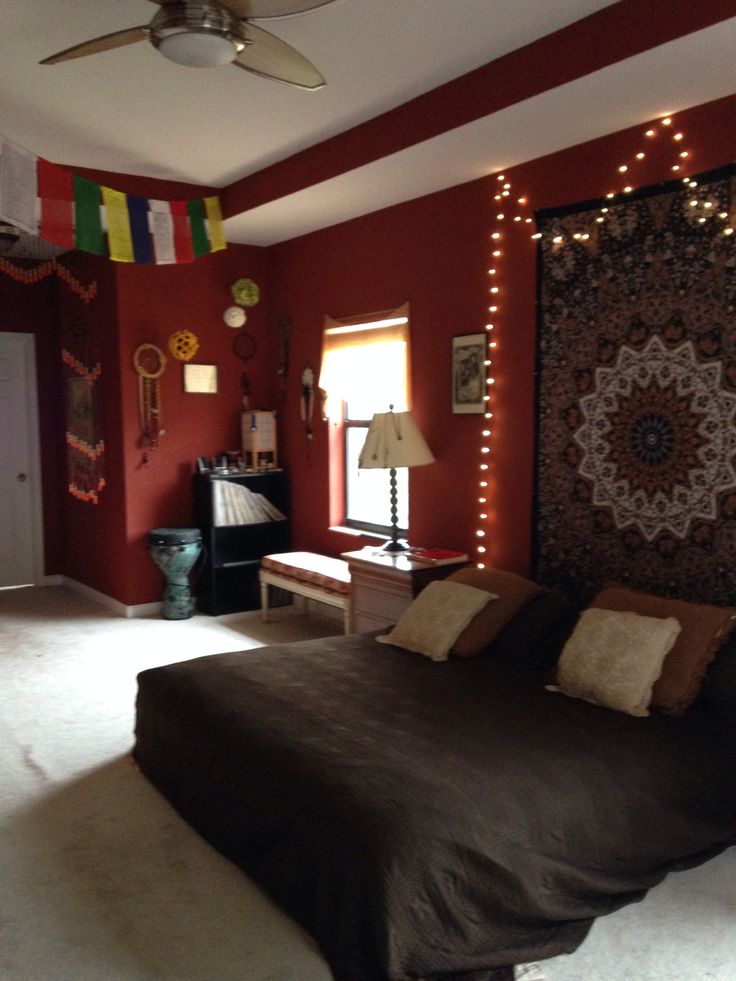 (Source: Pinterest)
Shop This Item: Twin Multicolor Cool Star Mandala Dorm Tapestry Wall Hanging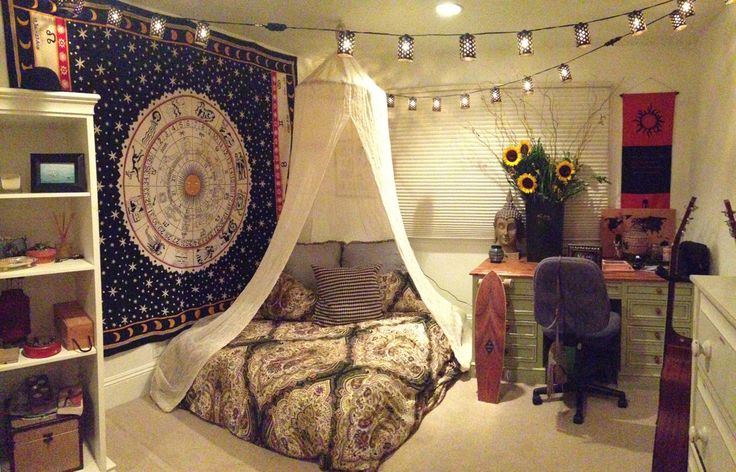 (Source: Tumblr)
Shop This Item: Brown Hindu Astrology Zodiac Horoscope Print Wall Hanging Tapestry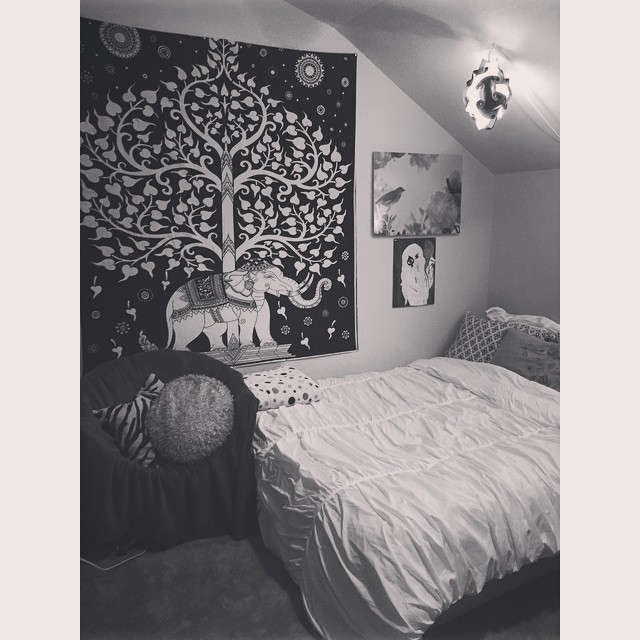 (Source: Instagram)
Shop This Item: Black Indian Elephant Hippie Tapestry Wall Hanging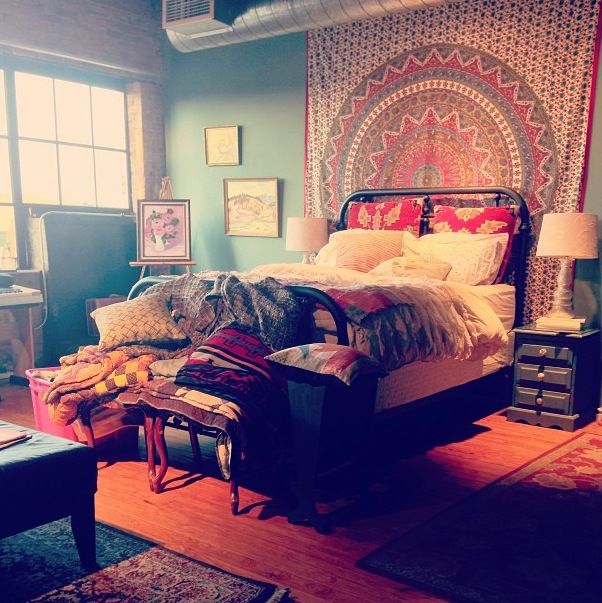 (Source: Pinterest)
Shop This Item: Queen Orange Multicolor Hippie Bohemian Tapestry Wall Hanging