If you are thinking to decor your living room or bedroom with boho style that means you are going to adopt unique style for home interior and it is surprisingly amazing. All people appreciate when you do something different. This art work is unique in itself where you add some art pieces like mirror and play with sense of colors to highlight the entire atmosphere of living room so you would need some extra art pieces like some bohemian pillows, ottomans, fabric wall hangings and some other art work those will help you to give actual bohemian interior of the room. Let's start to add exquisite things to give bohemian beauty.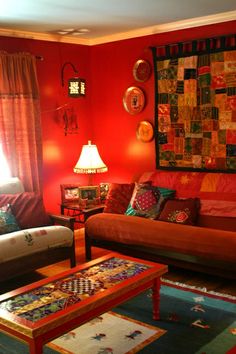 Fabric wall hanging can be great piece of art for decorating living room. As you can see into the picture one patchwork tapestry has been installed on the wall which becomes central attraction for your guests.
Get it: Vintage Patchwork Wall Tapestry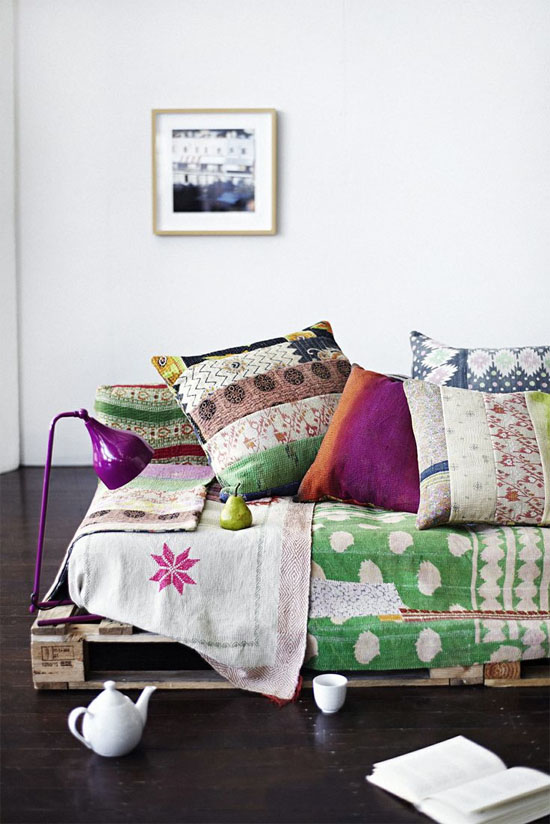 Image Source: Aileen
Better to add some kantha pillows on living room sofa to give exotic bohemian beauty to living room furniture.
Get this look: Vintage Kantha Pillow, Ikat kantha pillow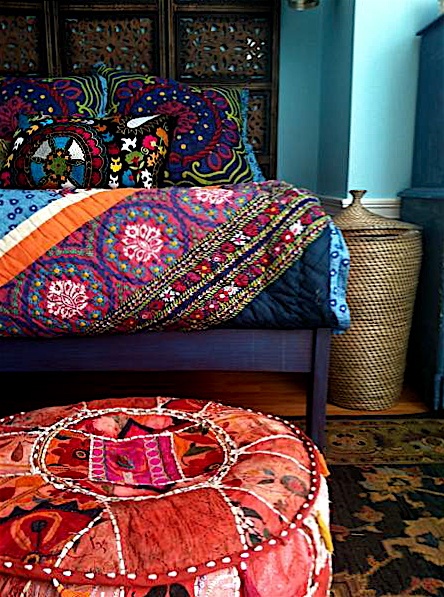 Image source: Little Black House
Add some bohemian Indian ottomans into your living room.
Get this look: Bohemian Patchwork Ottoman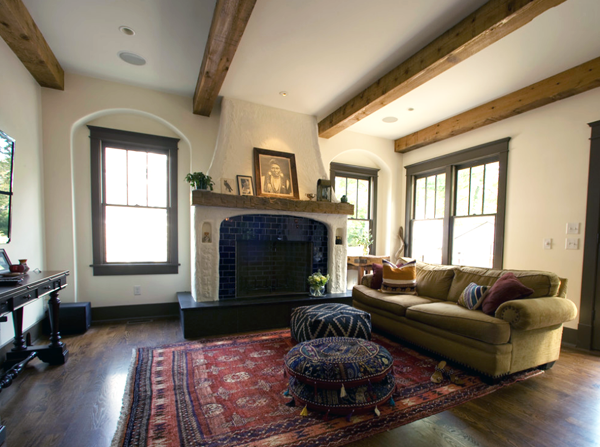 Source: Decoist
Some bohemian patchwork round floor pillows can be used to give boho chic style to living room interior.
Shop these floor pillow: Floor Seating Pillow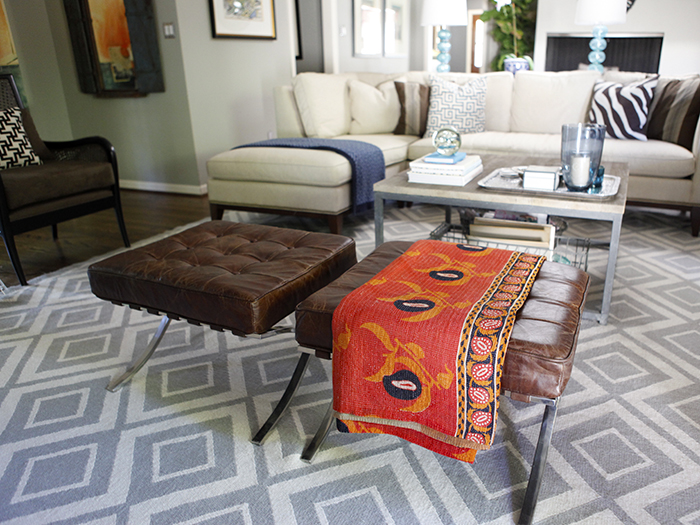 Nothing more beautiful than vintage kantha throw, add them on living room furniture and feel the change. (Source: Knight Moves)
Get Kantha Throw: Kantha Throw Blanket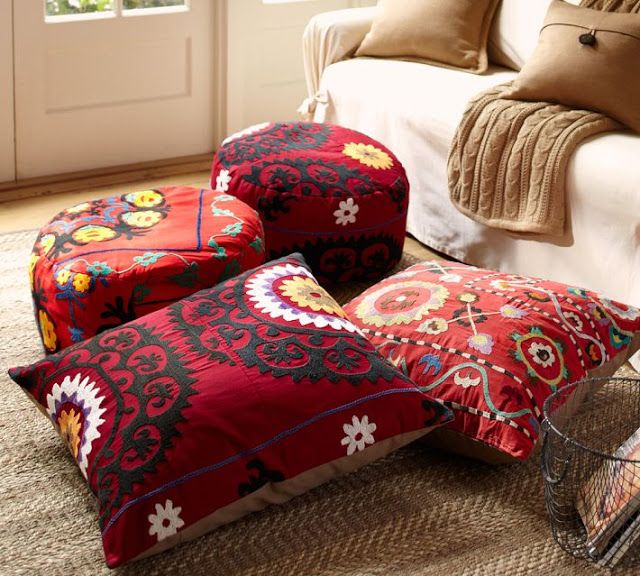 Suzani embroidered pillows looks stunning due to its designing. This art comes from Uzbekistan and now it is popular worldwide. Suzani embroidery is used to make home decor accessories such as pillows, floor pillows, sofa pillows & more. (Source: Driven By Decor)
Get this pillows: suzani pillows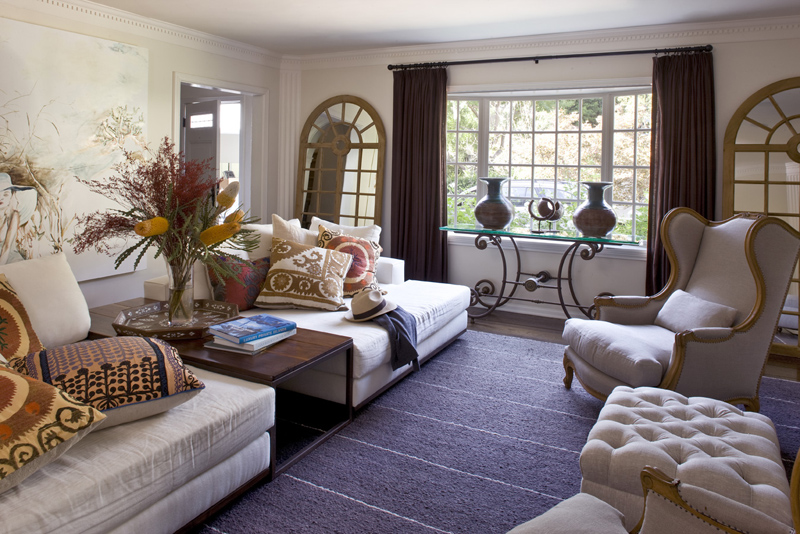 If you love bohemian style home interior so you would also love to have hand stitched kantha throw pillows. These are gorgeous when you add them on your expesive living room furniture. We need to add at least two kantha throw pillows with different colors which makes revive look to interior. (Source: Esteestanley)
These are handmade bohemian art pieces which gives bohemian style to living room. Moreover, there are more many vintage stuffs can be used such antique art piece, wooden art , bohemian tapestries, marble accessories & more. But everything depends on your budget that will allow you to more to add bohemian style into your bedroom.