Kantha embroidery art work is top trending worldwide and people are appreciating old kantha art work. People are decorating their bedroom or living room space with such amazing hand stitching embroidery. It is soothing and warm blanket which makes you feel better in winter season while sitting on sofa and wrapping it all around sofa or chair. People appreciate art work of artisans and it is a good news for all artisans those are keeping alive such old art form because it helps earning their livelihood.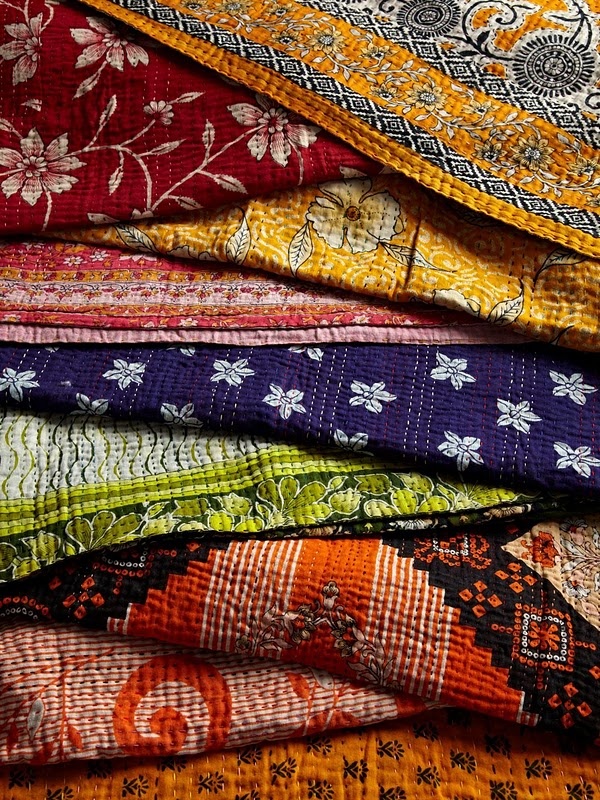 (Source: Trendluxury)
Origin of Kantha Art:
At rural areas of west Bengal, India where women use old fabric and sari to make blanket with simple running hand stitching. This art form is equally popular into Bangladesh as well. Some articles states that kantha embroidery art has a myth that Buddha and his disciples used old rags patched together with stitches to cover them at night and that this is the where kantha embroidery originates.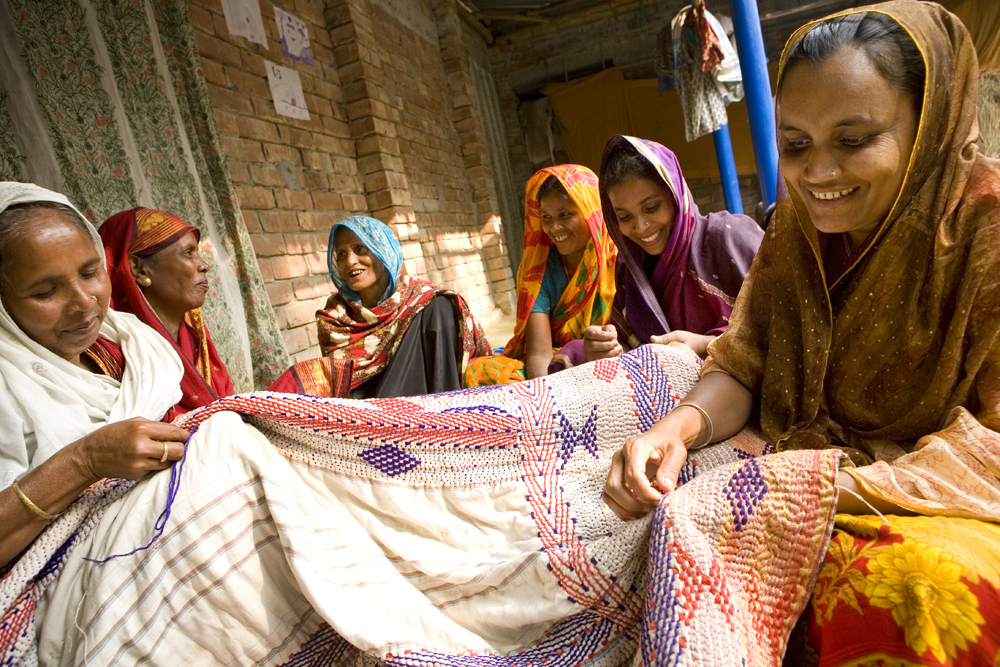 (Source: Blogspot)
Tropical Kantha Quilts:
Tropical kantha quilts come into different tropical designs and multiple colors which can be used as bedspread.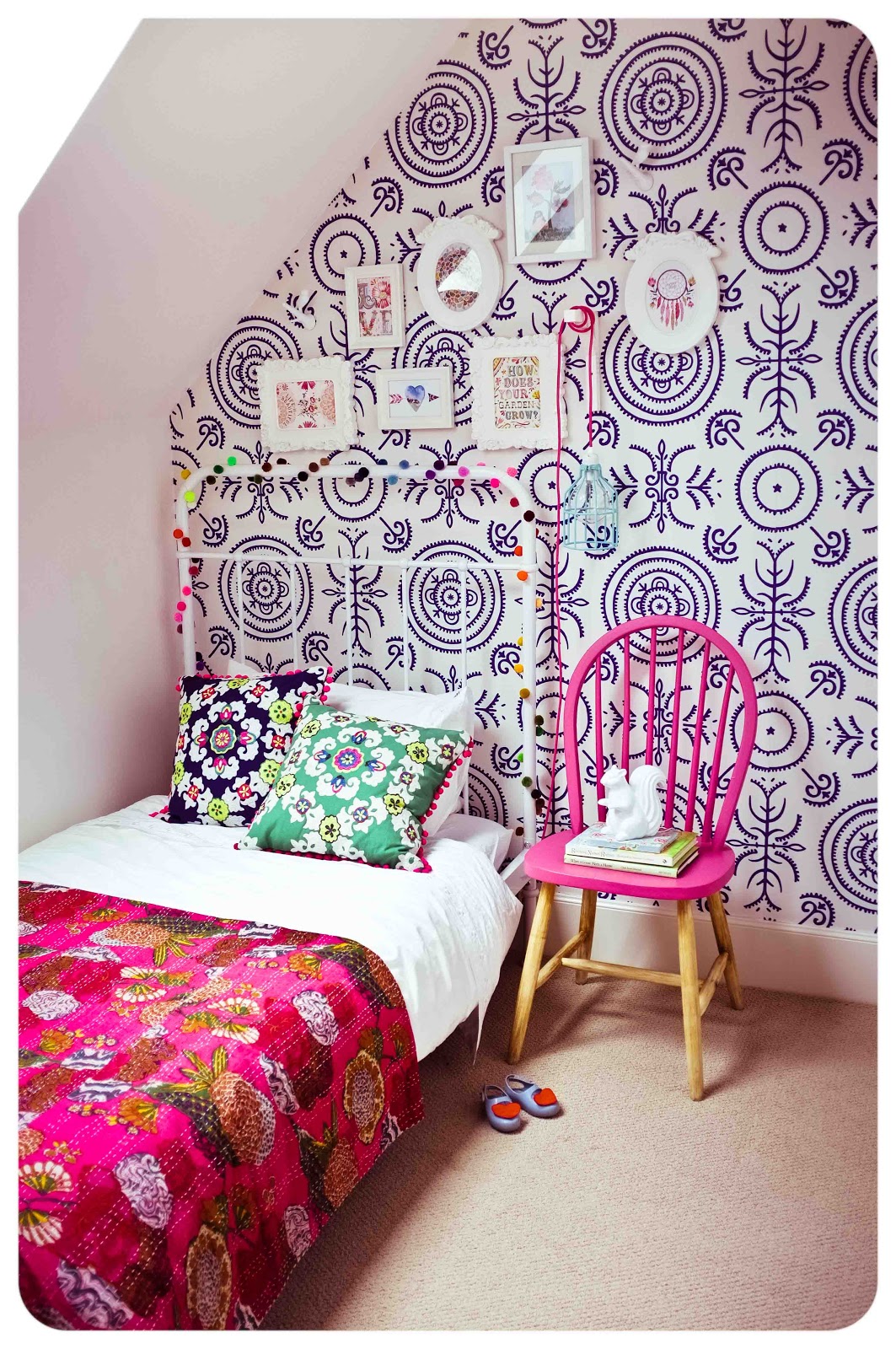 (Source: Blogspot)
Vintage kantha Throws:
Kantha throws are made with running stitching. The process involves laying the worn clothes in layers and stitching them together. Though the stitch used is variations of running stitch, the motifs can range from being simple to very intricate. These embroidery is exquisite so can be used into your bedroom. Throws makes beautiful any room interior so if you put kantha throw it adds elegance to your bedroom's bohemian chic bedding.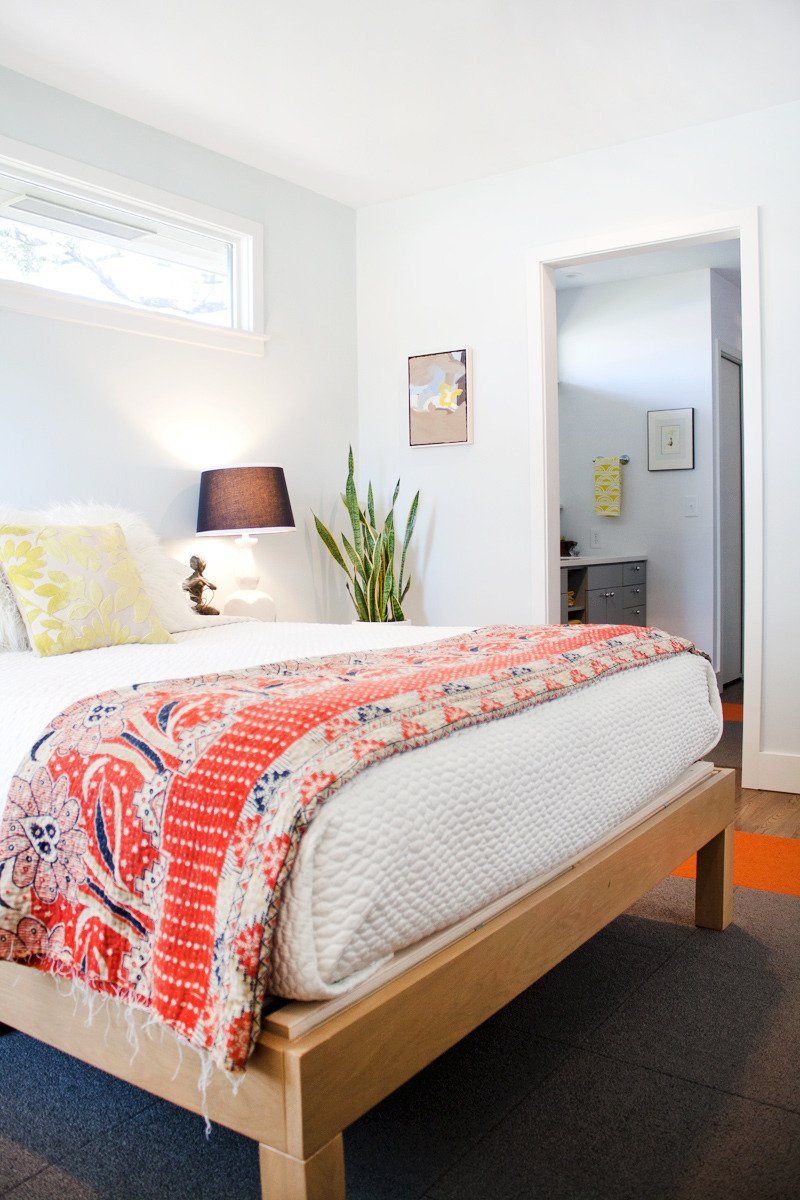 (Source: Apartmenttherapy)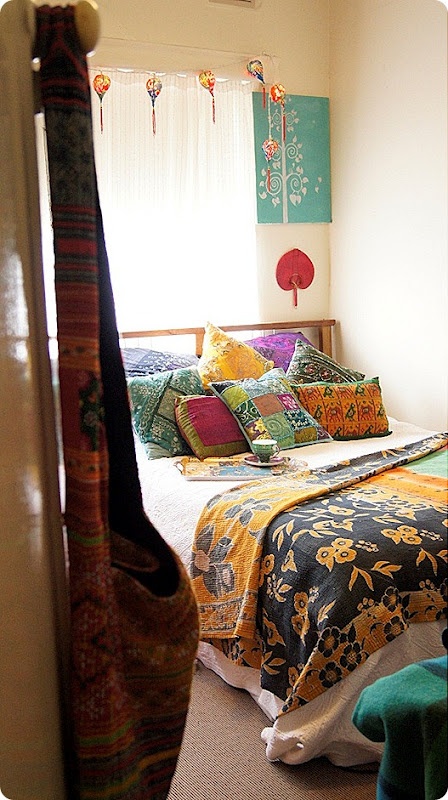 (Source: Blogspot)
Kantha Pillows:
Beauty of kantha embroidery has become a point of discussion among us so many products are coming into market with kantha running stitching and kantha pillows are one of them. If you are die hard fan of bohemian atmosphere it is for you. Add this bohemian gypsy bedding into your bedroom for give spreading boho vibes.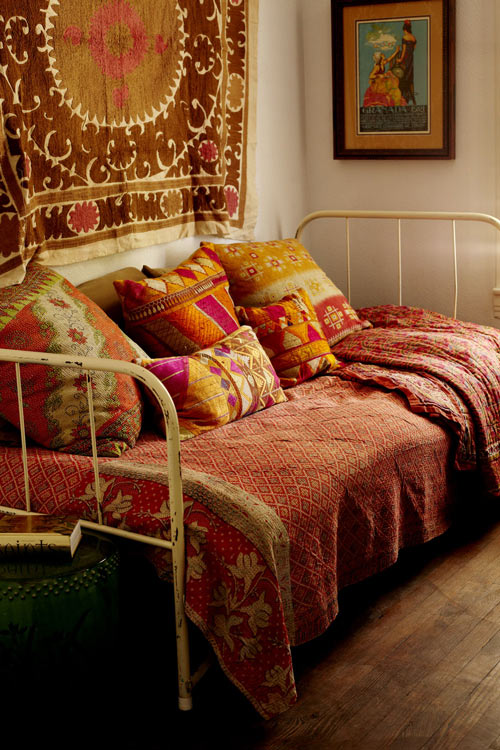 (Source: Popsugar)